UFC Betting at Betiton™
Last Updated: 27-09-2022 10:37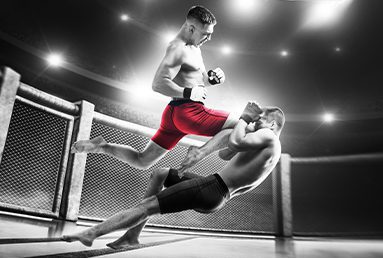 Since its founding in 1993, the UFC has grown to be the biggest MMA (Mixed Martial Arts) promotions company in the world. With UFC fight betting now available at Betiton™, sport betting in Canada has never been this exciting.
MMA is a full-contact sport that takes place in an octagonal 'ring'. A full-contact sport is one where the rules allow for significant physical impact between players. In UFC events, athletes from different disciplines with different techniques and skills compete.
Since its introduction, the UFC has evolved from a no-holds-barred contest to a sport that is governed by rules which are known as The Unified Rules of Mixed Martial Arts. Moreover, there are 12 weight divisions in the UFC.
These range from Flyweight to Heavyweight in the men's division and Strawweight to Featherweight in the women's division. These are integral to the rules as they regulate the competition, making it as fair as possible.
With over-the-top players such as Conor McGregor, the Diaz brothers, and Brock Lesnar, the UFC has managed to grow an incredible viewership over the years. This has also led to UFC betting markets at Betiton™, letting fans and enthusiasts bet on this sport.
Contents:
What Are UFC Betting Markets?
So, you'd like to try out betting, huh? Whether it's betting on the UFC, or betting on basketball, or whichever sport, there's a few things that you'll need to know about before going into action. The most fundamental thing you need to know is what markets are.
This is because markets are what you'll be using to bet with. Essentially, markets are the wagers that are offered to players on sportsbooks. If bettors wish to wager on any sport, they'll have to do so through markets.
As readers can easily figure out, betting markets are offered by bookmakers. They are offered on certain conditions that need to be fulfilled for the wager to be a winner. This can be anything that happens in the course of a game.
For example, punters can simply bet on who the winner of a match is going to be, but also how many goals are going to be scored in a game of football; how many 180s are going to be scored in a game of darts; or how a fight is going to end in the UFC.
At the same time, bookmakers provide odds alongside these markets. We'll be explaining what these are in a future section, but it's good to know that they're important and that players need to know how to understand to make smart wagers.
Bet UFC Canada: What Can You Bet On?
To help you get an idea of what betting markets are and what markets you can expect to find on MMA, we'll be going through 5 betting markets that we offer on our sportsbook. So, if you want a cut of the action, maybe you can try out these betting markets.
Moneyline
This is likely the most popular and common betting market on the UFC. For this market, bettors simply need to play on who they think is going to win.
Method of Victory
An interesting betting market that requires players to stake on how they think the fight is going to be won. Be sure our "How Winning in the UFC Works" section to understand the terminology used in this market.
Fight to Go the Distance
For players to win their bets on this market, they need to correctly guess if the fight "goes the distance," that is, if the fight will keep going to the end instead of finishing early in one of the rounds.
Over/Under Rounds
Over/under bets are very popular across many sports. This is a market where players "bet against" the bookmaker, so to speak. To clarify: the bookmaker gives a specified number of something.
In the case of the UFC, the bookmaker says that the fight will go on for a number of rounds. Players then have to defy the bookmaker's prediction by saying that the fight will last more rounds (over) or less (under).
So, for example, the bookmaker says the the fight will end in the third round. However, you have a sneaking suspicion the fight is going to end earlier, so you stake on under. The wager wins if it the fight ends in either the first of second round!
Round Betting
Bettors need to correctly guess in which round the fight is going to end for their bets on this market to win.
How to Bet on UFC Fights in Canada
The first thing that you ought to do is create your Betiton™ account. Without an account, you won't be able to place any bets on our sportsbook. Don't worry, however, as creating an account on our site won't take you more than a couple of minutes at most.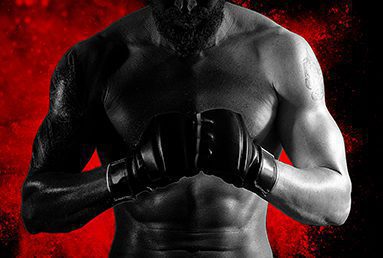 All you need to do is click on the red "JOIN" button. This will cause a popup to appear, asking you to fill in a few fields with your details. Once you've filled in all of the fields, click on "OPEN ACCOUNT", and you're good to go! Afterwards, you're going to need to make a deposit.
This will be the money that you're going to use to bet on UFC fights online. We provide a range of reliable deposit methods that you can use to place your first deposit on our site. Once you've deposited on Betiton™, you're ready to bet on UFC Canada:
On our sportsbook, click on the "MMA" tab and click on "International";
This will give you a choice of tournaments to choose from, including the UFC;
Bear in mind that you can choose and bet on all of the tournaments listed on our sportsbook. This is done to give the fullest experience of MMA betting Canada;
After choosing your preferred tournaments, our sportsbook will provide you with a list of available markets;
Feel free to browse our markets for as long as you like before choosing the one/s you prefer;
Once you've decided on which markets to bet on, click on them and they'll appear on the betslip on the righthand of the screen;
The betslip lists all of your chosen markets, as well as the odds, your possible winnings, and your total stake;
Thus, you can change how much you'd like to stake on the betslip;
Once you're satisfied with your stake as well as your bets, click on "PLACE BETS!";
Congratulations on your first UFC bet Canada at Betiton™!
What Else Should You Know Before Placing Your First UFC Bet?
With your first deposit and UFC sports bet Canada at Betiton™, you'll be eligible to claim our new player welcome bonus! This is a $10 free bet that you can receive when making a deposit of at least $10 and a bet of at least $15. Why not use this free bet for some UFC betting Canada?
However, bear in mind that this bonus has a number of T&Cs attached to it. We highly suggest reading our T&Cs first before claiming this bonus to avoid any potential disappointment. Moreover, it's also wise to read our bonus policy at the same time.
Betiton™'s Guide to Smarter UFC Betting
Betting is meant to be a fun experience, and nothing more than that. The world of sports betting follows the classic adage, "you win some, you lose some," almost to a tee. Losing is simply a natural part of the game, and should be regarded as such.
However, in spite of that, there are still ways to make bets which prove to be more successful, thus helping you enjoy your time betting even more. In fact, understanding UFC odds and tips can help you place better bets.
After explaining what betting markets are and what they entail, we'll now be explaining what odds and tips are, and how you can use them to your advantage. Read our upcoming sections to know how to step up your betting game when playing at Betiton™.
UFC Betting Odds Explained
Betting odds UFC explain two things: how likely a particular outcome is, and how much you can expect to make should you pick the right prediction. They are represented in either of 3 formats: decimal, fractional, or American.
The only differences between these different formats is 1) where in the world they're most popular and 2) how they show you the probability and payout. Because of this, choosing a format is largely a matter of preference.
However, whichever format you prefer to work with, understanding how they work can help you place better wagers. We'll be going over how the different formats work in the next section, but there's a principle that all these formats follow.
The higher the UFC betting odds, the higher the return but also the higher the chances that the wager won't go your way. On the other hand, the lower the odds are, the lower both the associated risks and rewards are. This is important to keep in mind.
So, whether you are following UFC predictions and picks you found online or a friend gave you, it is always important to understand the odds presented to you before jumping into action. This is so that you'll know how likely or unlikely you are to win.
Moving on, each available market will have odds assigned to it. The bookmakers who set these, use a variety of inputs to determine each odd. These factors include the contender's previous performances, current form and strength, and so on.
Increasingly, algorithms are used to help turn the art of odd-setting into an exact science. Now that you know what odds are and what they show, we highly suggest to read our next section where we explain how they themselves work.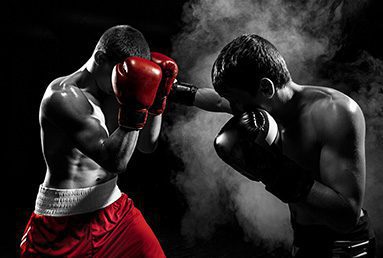 An Easy Guide to Reading Betting Odds UFC
As we already mentioned, there are 3 different ways to show UFC betting odds, all of which are available at Betiton™. Whilst these formats represent the odds differently, they all show the same exact things, ultimately making them fairly interchangeable.
Decimal Odds
Decimal odds are also known as European odds because of their popularity in continental Europe. This format is also the format of choice in Canada, Australia, and New Zealand. Canadian bettors are going to most likely encounter this format.
Because of this, we're explaining decimal odds first. Decimal odds are represented by decimal numbers such as 3.00. The lowest possible decimal odds is always 1, which indicates a 100% chance of success.
Anything higher than 1 veers away from the 100% likelihood, becoming less and less likely. It's largely said that this is the easiest format to understand as it's fairly straightforward, so explaining it shouldn't be too hard.
However, to truly understand this format there are couple of calculations that you'll need to do and keep in mind. The first of which is how to be able to determine the probability of the odds. For this, simply divide 100 by the odds presented.
This simply calculates how far away the odds are from 100% chance of success. Using the odds we mentioned above, the calculation would be like so:
Therefore, the likelihood of the event happening is 33.3%. Another calculation that you should keep in mind is how to find out the payout of the wager. This can be done by multiplying the odds by your bet and then subtracting your original stake from the result.
It might sound complex when explained with words but it's actually quite easy to do. Let's say that you've decided to play $20 on the odds of 3. To know how much you'll win if the wager manages to go your way, all you need to do is:
The total return will be $60, which includes your original stake paid back. The profit you'll earn, however, is $40.
Fractional Odds
Fractional odds, also known as British odds because of their popularity in the UK and the Republic of Ireland, use a slash to separate the numerator and the denominator, such as 1/7. Essentially, they use fractions to represent the odds.
Whilst fractions may be complicated to understand, there are a couple of simple tricks that you can use to find out how much the bet pays and how likely it is to win. The first trick is to look at the numbers of the fractions.
If the number on the right is larger, then the odds are low (they'll definitely be higher than 50%). On the other hand, if the number of the left is the bigger of the two, then the odds are high (lower than 50%). The second trick also involves looking at the numbers.
If you take the right number to mean your stake, and the left to mean the return, then you can easily figure out how much you'll receive on top of your wager. Let us look at a couple of examples to show you what we mean.
Odds of 1/7 tell you that for every stake of $7 you make, you'll receive $1 on top of it. On the other hand, if we invert those numbers to 7/1, these odds tell you that for a wager of $1, you'll get a payout of $7.
American Odds or Moneyline Odds
Moneyline odds, also known as American odds because of their main use in the US, are expressed by a positive or negative sign and a number, for example, +300. Depending on whether the numbers are positive or negative, they'll show you either:
how much you need to wager for a return of $100 (negative)
how much you'll receive for staking $100 (positive)
This means that odds of +300 show you that for a wager of $100, you'll receive $300 on top of it. Odds of -300, however, tell you that you need to bet $300 to receive $100. Finally, positive odds are generally high, whilst negative odds are generally low.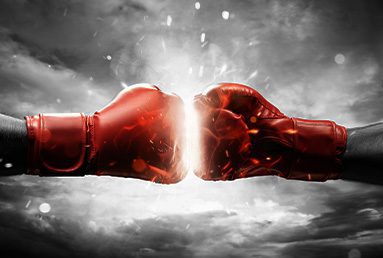 Why Should You Consider UFC Betting Canada?
There are many reasons why punters should consider betting on the UFC, other than the simple fact that betting is fun. The UFC boasts the best MMA fighters in the world, which is definitely an important consideration.
In fact, bettors can enjoy heart-pumping, jaw-clenching fighting delivered by the likes of Jon Jones, Anthony Smith, Thiago Santos, Curtis Blaydes, Justin Gaethje, Kamaru Usman, and Derrick Lewis. This is only the tip of the UFC iceberg and a brief glimpse of MMA betting Canada.
The UFC has held over 500 events so far. These includes fights which showcased some of the greatest fighters on the planet at the time, like the retired Khabib Nurmagomedov and Georges St-Pierre. Now, let's look at some of the most popular UFC events.
How Does Winning in the UFC Work?
If you're new to MMA, then you're going to need to know some basic things, the most important of which is how a contender wins a fight. In order to win a fight, a fighter has to fight their opponent until they achieve victory through either:
Knockout
Submission
Points
We'll be explaining what these terms means further on in this section. However, it's good for punters to know what is and isn't allowed in an MMA fight: contenders are allowed to use virtually any martial art they are proficient with.
This means that contenders can punch, kick, elbow, knee, throw, wrestle, choke, and lock their opponents. However, there are a number of things that are forbidden in the match, including biting, hair-pulling, eye-gouging, head-butting, and so on.
Using these illegal moves in a fight earns the fighter a warning and can lead to disqualification. If both fighters use illegal moves, however, a no contest may be called. This is when the fight is stopped and no one is declared a winner.
In the UFC, contenders have 5 rounds in which to defeat their opponent. Each round is 5 minutes long, and can be ended early if one of the contenders wins the round. Otherwise, a decision will have to be taken at the end of all the rounds.
Knockout
A knockout is probably the most common form of victory in MMA, and the one that fans enjoy the most. There are actually two forms of knockouts:
Knockout (KO)
Technical Knockout (TKO)
A knockout is when a fighter is knocked unconscious during a fight. This is generally the outcome of a powerful strike or a series of strikes. The fighter has a limited amount of time to get up, otherwise their opponent wins.
A technical knockout, on the other hand, is when a fighter is considered unfit to continue fighting. This happens when the fighter is deemed unable to defend himself or when it's too dangerous to let the fighter carry on the match.
Submission
Submission, or "tapping out" as it's also known, is when a fighter is put into a painful lock, like an armbar, and gives in to the pain. The submission can be done by tapping the floor or their opponent, or saying they submit.
Similar to a submission, a fighter can forfeit the fight if they believe they can't continue fighting, due to an injury, exhaustion, or any other reason.
Points
If neither a knockout or a submission happens during the course of a fight, then the winner is decided based on the number of points they'll have received from a panel of judges. The fighter with the most points is said to "win by decision."
UFC Fights You Can Bet on at Betiton™ Canada
Anyone who has been following the UFC for some time can tell you that there are a number of events that players can bet on. However, if you're completely new to UFC betting online then you ought to know what these events are before placing your first UFC bet Canada.
In order to help you get started with your Canada UFC betting journey, we're going to explain to talk about the different sorts of UFC fights that you can watch and the differences between these. Bear in mind that you can bet on both of these kinds of fights on ours sportsbook.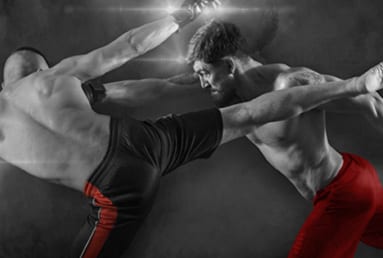 Pay Per Views
These are the most prestigious fights that occur in the UFC event calendar. These are so-called "numbered events", such as, for example, UFC 100. Pay per view matches feature the best fighters on the UFC roster and generally also include a title UFC fight.
UFC Fight Night
On the other hand, fight nights are less high-profile UFC fights that happen on a regular basis. In these events, lower ranked fighters participate. Despite this, UFC fight nights are also known to showcase extremely capable fighters in their own right.
What Are UFC Predictions & UFC Betting Tips?
Tipsters advise people by way of tips on who is most likely to win, which UFC betting odds to take, how much they should stake, and so on. Moreover, tipsters visit various sportsbooks to give their readers advice on where to place their UFC bets.
At the same time, they suggest which sportsbook offers the best bonus out of all sportsbooks. Tipsters offering tips on UFC fights usually specialize in this kind of sport, helping them gain a better, deeper and more accurate understanding of UFC predictions.
If you're looking for fight night predictions, you can find tipsters on a number of different platforms, offering tips to help you make the right picks. Tipsters offer their tips either for free or at a price, but both can be fairly accurate.
When making a prediction, tipsters tend to analyze a lot of information regarding the sport they specialise in. This information can be categorised into historical data of past events as well as data relating to the upcoming event.
Relevant data includes: the contenders' reach, age, their fighting styles, and how good on the ground each contender is. A tonne of other data is also used to try to make an educated guess. Tips are usually given a few hours prior to the start of the UFC event.
This gives bettors enough time to place their bets. It might also be a good idea to get tips from different sources and then compare the available predictions. This will help you get a broader view of what to expect once the bell rings and the bout starts.
The Utter Limit of Predictions & Betting Tips
Keep in mind, however, that a tip is nothing more than an informed opinion, and as such does not guarantee that you'll actually win each and every bet you place. However, there is another way of making better tips.
This is by doing your own research, which is much preferable to simply consulting tips and placing stakes on lines. Tips are fantastic for beginner bettors, especially because tipsters will usually explain their lines of reasoning behind their picks and predictions.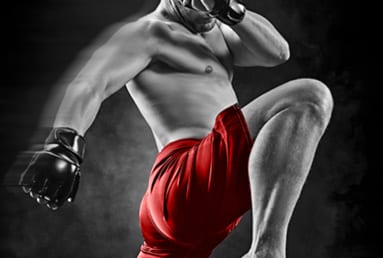 This helps beginners understand what to look out for when analysing fights and what information is relevant. However, doing one's own research is generally preferable for a number of reasons, including the fact that even tipsters can overlook something.
Moreover, with so many tipsters out there claiming to offer the best tips, how can you be so certain about their abilities? Finally, wouldn't it simply be more fulfilling to come to your own conclusions when making your wagers?
How to Find Betting Tips
The magic of the internet means that finding anything is a simple task of using your trusty search engine. So, whether it's Google, Bing, or whichever search engine you prefer, simply search "betting tips" and you'll have more tips than you can read.
This is exactly why doing your own research is so important. The best possible tips we can give you is to stay healthy; to never bet more than you can afford; and to make time for important things in life, like family and friends.
Other Sports to Bet On:
Additional Information
UFC Betting FAQs
How do you bet on MMA fights?
Betting on MMA fights is the same as betting on any other sport on Betiton™. Firstly, you'll need to create an account. Once your account has been registered, deposit some money to your bankroll by using one of our secure payment methods. Afterwards, access our sportsbook. Feel free to browse through our available sports to see what we offer. From our list of sports, click on "MMA," which will take you to our schedule of available MMA betting markets. Browse through the markets to see which UFC fight you'd like to bet on. If you'd like to specifically bet on the UFC, click on "Top Leagues" and then on "UFC" to see all our available markets. Once you've decide on which fight to wager on, click on it. This will open all the markets that are on offer on that fight. Next, simply click on whichever bet you'd like to place. This will show up on the betting slip. Adjust how much you'd like to stake and click "PLACE BETS" and you're done!
Why would you bet on negative odds?
In the American odds system, negative odds represent how much you need to wager to gain a payout of $100. Let us a illustrate this with an example: odds of -200 mean that bettors will need to wager $200 for a return of $100. Whilst this hardly sounds worthwhile, negative odds are low odds. This means that they have a higher chance of winning. Not every bettor out there is looking for get-rich-quick schemes when it comes to betting. In fact, some players simply do it for the fun and thrill of betting, and what's more exhilarating than winning? Therefore, betting on negative odds is done so that players can make a bet that easily stands a chance of winning.
Can you bet on UFC fights online?
Yes, of course! Betiton™ offers its users the possibility of betting on UFC fights online, as well as fights from other promoters of MMA.
What is an underdog in UFC?
In any match, whether it's a UFC fight or a soccer game, one contender is going to have an edge over the other. The contender that's not expected to win is known as the "underdog." Therefore, the underdog in UFC is the fighter who's expected to lose.
What is a parlay bet?
A parley bet is a bet that involves two or more wagers packed into one. These wagers can include simple moneyline bets, point spreads, etc. There are many forms of parley bets, each with their own names, including accumulators, trixies, and yankees.
Can you bet on UFC in Canada?
Indeed, you can. Thanks to our licences, we can offer our services to bettors in Canada. Moreover, thanks to our partnership with BtoBet, a leading supplier of sportsbook software, we can offer UFC markets to our players.
Can you bet on both fighters?
This is only possible if you do it on different sportsbooks. If you try to bet on both contenders on the same sportsbook, you won't be able to. This is because it's not possible to bet on two opposing things: you either support one fighter or the other.
What is spread betting?
Spread betting is an interesting market offered by bookies that helps balance out the odds in unequal UFC fights. When a match between 2 fighters of very different strengths happens, the odds are skewed in favour of the stronger fighter. This means that betting on the favourite in unprofitable and betting on the underdog is a long shot. Spread betting "corrects" this by placing a point spread which levels the playing field. The point spread means that the favourite has to win with more points for a bet on him to win. On the other hand, a bet on the underdog wins if the underdog wins the match outright or loses by fewer points than the spread.
Sources Used: