The Blackjack game is one of the simplest casinos games in the gambling industry. In a Blackjack game, the player competes against the house rather than competing against other players. The aim of the game is to attain a hand higher than the dealer's hand without going over 21.
As Blackjack beginners, you can use the basic Blackjack strategy to improve your odds of winning. However, to become a good player in Blackjack, you need to understand advanced Blackjack strategies. At Betiton, we have provided a Blackjack guide to get you started with more advanced strategies.
What is a strategy in Blackjack?
Before we dive deep, let's make sure you understand the concept of strategy in a Blackjack game in Ireland. What is a strategy in Blackjack? Strategy in Blackjack is a mathematical way of playing every possible hand combination in the game.
The aim of strategy in Blackjack is to frequently win in the game. Also, it is an effective way to improve the odds of winning in the game. There is a need to fully understand the rules of the game before you get started with Blackjack strategy.
Why use strategy?
Unlike other casino games, the game of Blackjack offers players a low house advantage. Because Blackjack is a game of skills, it is important that players make use of the right strategies if they want to improve their odds of winning. Additionally, using strategy in Blackjack game will give players more advantage over the casino.
Players who do not recognize the role of strategy in Blackjack will make lots of mistakes when playing their hands. If you want to learn how to play Blackjack, you can start by playing for free at Betiton Casino.
Want to Play Blackjack?
Find a wide range of Blackjack games and live a unique gambling experience at Betiton
Play Now
How many strategies exist? Which one to use?
There are countless Blackjack strategies that players can choose from. Among these strategies are Pair Splitting, Soft Totals, Hard Totals, Surrender, Late Surrender and many more. The rules of these strategies differ from one another.
Additionally, there are some betting strategies you can use in Blackjack. These include the Martingale, the James Bond, and more. Choosing a strategy over another solely depends on the player's preference. However, if you are just getting started with the game of Blackjack, you should understand the basic strategy of the game before moving on to others.
Basic Blackjack strategy
Basic Blackjack strategy is an effective way to play every possible hands combination in the game. This is a mathematical strategy that can help to reduce the house advantage. There is no doubt that the casino usually has an edge over the player in Blackjack, but Irish players can reduce their chances of busting using the basic Blackjack strategy.
However, players should note that using this strategy does not guarantee that you will always win money. Basic strategy is the basis of counting cards in the game of Blackjack.
Blackjack Strategy charts
As an Irish Blackjack player, you need to learn how to play according to the Blackjack strategy charts. The Blackjack strategy charts will teach you how and when to play certain hands in the game. These include Hit or Stand, Double Down, Split Pairs and Surrender.
Using Blackjack strategy charts will help to reduce the game house advantage to 0.5 or less, depending on the number of decks used and the rules of the table. With these charts, the odds in the game of Blackjack can be improved.
Card counting
Card counting is one of the strategies that can be used in a Blackjack game. The concept of counting cards is easy and straightforward. This is a strategy that can help you determine if the next hand will be of advantage to the dealer or the player.
To be successful as a card counter, you need to be able to memorize a huge number of cards to track the cards remaining in the decks. With the card counting strategy, your odds of winning in Blackjack is likely to increase. For more tips, you can visit Betiton.
The Surrender Strategy
What is surrender in the game of Blackjack? Surrender is one of the basic strategies a player can use when playing Blackjack. This is the strategy where the player folds their hand, which only risks half of their stake rather than the entire amount.
There are two major options when it comes to surrendering in the game of Blackjack. These include Late Surrender and Early Surrender. If you want to know how to use the surrender strategy while playing, you can make use of the Blackjack trainer.
Early surrender strategy
The early surrender strategy is one of the ways a player can surrender when playing the Blackjack game. This strategy is when a Blackjack player sacrifices their hand and loses half of their stake before the dealer checks for Blackjack.
This strategy should be the first decision a player should make in the game. If you have made other decisions like hit or stand, the early surrender option will no longer be available. Players can use Betiton's Blackjack simulator to learn the concept of early surrender strategy.
Late Blackjack surrender
Another surrender strategy that an Irish Blackjack player can use is the late surrender strategy. Unlike the early Blackjack surrender strategy, this strategy requires that a player forfeits their hand and loses half of their stake after the dealer has checked for Blackjack.
The strategy for late surrendering is dependent on the number of decks used and the rules of the game. As an Irish player, it is recommended that you learn how to use the late Blackjack surrender strategy. You can practise with our free Blackjack at Betiton.
Pair splitting strategy
In Blackjack, a player can also make use of the pair splitting strategy. What is the pair splitting strategy? This is used when a Blackjack player is dealt two cards with the same value. In this scenario, an Irish Blackjack player can split the two cards, each forming a separate hand.
Additionally, each separate hand can be dealt a new card. A player is required to place the same bet on the new hands. However, each hand will be treated separately. This implies that a player can win one hand and lose the other.
Defensive Blackjack strategy
The Defensive Blackjack strategy is an example of a pair splitting strategy in Blackjack. This strategy might seem confusing to most Blackjack players. But with practice, a Blackjack player will understand the strategy well.
When a player applies the defensive strategy, the risk can be minimised. This strategy requires that a player stakes more bets to cut losses. Players might be discouraged by the confusing nature of the strategy, but they tend to lose more of their bet if they don't split defensively. To know more, you can check out Betiton Casino.
Offensive strategy
Another splitting strategy Blackjack players can use is the Offensive Strategy. When splitting, it is recommended to split offensively. This is because a player will have the chance to convert a losing hand to a winning one.
Blackjack players should note that in splitting, Blackjack odds can be increased in most splits, but might end up with lesser odds in other splitting decisions. This is an important strategy that a Blackjack player needs to understand in order to reduce the house advantage against them when playing Blackjack.
Doubling down strategy
Double down is another strategy to consider when playing the game of Blackjack. This option is not common in most online casinos, but it is a great strategy all Irish players need to understand.
This strategy means a Blackjack player can decide to double their initial bet to receive another card. This strategy is possible when a player has no more than two cards. What Blackjack players need to consider before using the doubling down strategy is the dealer's up card and the total value of their hand.
Single deck
One of the variants of the Blackjack game is the single-deck Blackjack. As the name suggests, the game is played using a single deck of cards. One advantage of playing single-deck Blackjack is that it has a very low house edge when compared to double-deck Blackjack.
Players need to understand the rules of playing single-deck Blackjack. This includes whether a dealer will hit or stand on soft 17, or when a player should surrender. Additionally, counting cards is easier when a single deck of cards is used in the Blackjack game.
Double deck
Another variant of the Blackjack game is the double-deck Blackjack. Unlike the single deck, the double deck makes use of two decks of 52 cards each. In double-deck Blackjack, a player cannot use the surrender strategy.
Instead, Irish Blackjack players can decide to choose the insurance option if they believe that the dealer is about to hit twenty-one. As an Irish player, it is recommended that you familiarise yourself with the rules of playing double-deck Blackjack. If you want to know more, you can check out Betiton Casino.
Hit & stand
Hit and Stand is one of the most common and most important decisions a player has to make when playing the game of Blackjack. When a player decides to hit, they will be dealt another card.
On the other hand, if a player stands, it means the player is satisfied with their current hand. As a new Irish player, it is recommended that you understand the rules of the game when it comes to hitting or standing. Players can learn how to hit and stand using a Blackjack trainer.
FAQ
It is important because it will give you an edge in the game.
There are many strategies to use, choosing the best comes from practice and experience.
To hit is to request another card. To stand is to finish requesting cards for this hand.
Ready to Play Blackjack?
Play your first Blackjack games and discover the fun of online casino at Betiton
Play Now
Blackjack related articles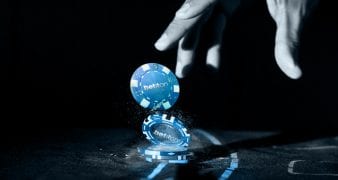 Learn the basic Blackjack strategy in Ireland
The basic strategy offers a blackjack guide for Irish players by demonstrating the best probable moves you can make in a certain circumstance according to your hand and the up card of the dealer. The basic strategy contains numerous variations which provide you the opportunity to select the best one. The basic strategy differs depending […]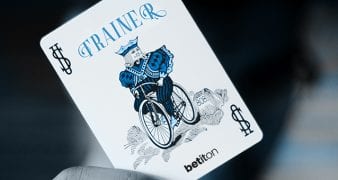 How to practice with Blackjack Trainer in Ireland
New players who look forward to excelling at blackjack can boost their skills by using a blackjack trainer. Before you can make wagers, it's advisable to first learn actions you should make while playing the game. The reason is that blackjack is based around specific rules and procedures that have to be adhered to. A […]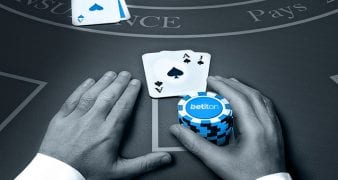 How to play Blackjack Online in Ireland?
Blackjack is a card game popular among Irish players. The game is typically played between 2 and 7 players against a dealer. The objective of the blackjack game is for Irish players to get a hand that is higher than that of the dealer and less than 22. There are different types of blackjack variants […]