Roulette is the classic casino game that is a favourite for many people. The word roulette comes from the French word meaning "little wheel". The first-ever game of roulette was played in France in the 18th century.
The game became very popular in Monaco where Prince Charles opened gambling houses to deal with his money issues. It became a popular game among the aristocracy. From there, the popular game travelled around Europe, eventually making its way across the Atlantic to the USA in the 19th century.
Roulette has been a popular game for centuries and now you don't have to enter a brick and mortar casino to play! Learn more about the roulette simulator today with our roulette guide for Irish players in Ireland!
What is a roulette simulator?
A roulette simulator is an online version of the roulette game that you see in casinos around the world. As the simulator is a mathematical recreation of the real thing, you have the same chances of winning or losing as in a real game.
You also have the same roulette rules as in a brick and mortar casino. A simulator is a great way to help beginners understand the way the game works as well as to help more seasoned players to develop their own strategies for the game.
You play online, which means that you don't incur the travel expenses you would to get to a casino in person. You can play virtually 24/7!
Want to play Roulette?
Find a wise range of Roulette games and live a unique gambling experience at Betiton
Play Now
Use the Betiton roulette simulator for Irish players to learn how to play roulette! With realistic spins, you are in good hands! Roulette is preferred by some irish players because of how easy it is to start playing.
You do not need to understand complicated rules to get involved. The more you play the more you will understand the different ways of betting and payouts. A simulator is a good way for players to learn the unpredictability of the possible outcomes of a roulette spin.
You can get comfortable with this whilst learning how to manage your bankroll so you don't lose it all at once. Not all simulators offer the high quality that Betiton does which is why this is your perfect place to start!
Why use a roulette simulator?
You can use our roulette simulator whether you are a beginner or an experienced player! It is a great way to introduce yourself to the way roulette bets work without the risk. The simulator is the perfect way to get to grips with the nuances of the game.
You can learn the basics and learn what strategies work for you. With the simulator, you do not have to play with real money, so you can experience the thrill of roulette without the risk.
The roulette simulator can be enjoyed on your browser, you do not need to download third-party software in order to play, and there is also no need for registration! The simulator is a fun way for Irish players to enjoy roulette at home!
Free to play
You do not need to pay to hone your roulette strategy with the simulator. As it is a replica of the real thing, you can try out various strategies to see which one you prefer.
Start off by learning the basics before you progress to using the more advanced strategies. You can even try your hand at the different versions of roulette to see which you prefer. French, European, and American roulette simulator are included, each of the games is slightly different so it could be useful to learn how to play each.
With the simulator, you will learn how accessible roulette really is as a casino game. The betting systems of roulette are easy to understand, which is what makes it so popular.
Play for fun
Roulette is an exciting and stimulating game, with a variety of different payouts depending on how you bet. Playing with a simulator can help you to understand how betting works so you are prepared if you decide you want to play for money.
With roulette, you are allowed to bet on every number on the table whether you decide to do so simultaneously or alone. However, it is worth knowing that there are both minimum and maximum bets for each table, when developing your strategy this is something you will have to consider.
Although betting on the roulette table is easy, working out the best ways to do it is difficult. There is no way you can guess where the ball is going to land!
Learn the roulette strategy
Even though roulette is a game of chance you can still use strategies to help you play.
With the simulator, you can try different strategies out and decide which you prefer to use. Some strategies are riskier and involve putting much of your bankroll on the line, others are safer but have lower rewards.
Which you prefer to use really depends on your playing style. This is why it is good to use the simulator to identify what your playing style is. For instance, an inside bet on a single number has the lowest odds but is much riskier than other bets such as a bet on a whole line of numbers.
Read below for more information on inside and outside bets.
How to use the roulette simulator
In roulette, there are inside bets and outside bets.
Inside bets pay out the most but have a higher risk. You can find inside bets on the inside of the table. Inside bets include single number bets, two-number combinations where the chip is placed on the line between two numbers, a three-number combination where the chip is put down on a line that follows a three number column, square bets where the chip is placed in the centre of four numbers and line bets where your chip is placed between two rows.
Some feel the inside bets are the most exciting, but you need a larger budget to play. Read on for more tips on betting.
Outside bets can be found on the outside of the inside bets. With a dozens bet you place your chip on the 1st 12, 2nd 12 or 3rd 12. With an evens or odds bet there are 18 even numbers and 18 odd numbers, these do not include zero. With a colours bet there are also 18 for each.
With a low and high bet, you are guessing whether the ball will fall on numbers 1-18 or 19-36. Column bets mean you will be guessing which column the ball will land on. Outside bets are lower risk, which means some people prefer them. Free roulette is the perfect way to decide which you like best!
Roulette simulator rules
Roulette simulator rules differ slightly depending on which version roulette you are playing. All versions of the game have a roulette wheel which is divided into divisions with numbers on them. A ball is spun around the wheel until it lands on a number.
Numbers are divided into red and black except for the number zero which is green. An American roulette wheel has an extra double zero division which means it consists of more numbers in total. Some people prefer to play European roulette for that reason as it means the house has a higher advantage in American roulette.
With roulette, the excitement starts when you place your bets before the ball is rolled!
Another difference between the American and European versions of roulette is the order of the numbers on the wheel. The Betiton roulette simulator is a good way to try out the different versions and decide which you like best.
Regardless of the version of roulette, you choose the rules are as easy to follow on any of them. As with anything, practice is the best way to get to grips with the game. Once you are more experienced you can experiment with betting strategies.
Whether you choose aggressive betting or for a smaller winning potential but higher chances of winning the simulator is the ideal way to try it out for yourself. You can even be adventurous and try things you wouldn't usually!
Practice roulette strategy
There are a number of progressive strategies people use when playing roulette.
The Martingale System is a well-known roulette strategy which involves doubling your bet every time you lose. This means that when you win you recuperate any money you lost with a profit.
The Labouchere System is a little less aggressive than the Martingale System, but it is also more complicated. With this system, you decide how much you want to win then divide it into a sequence of smaller numbers that add up to your goal.
You add up the numbers on the far ends of your number sequence to decide your first bet, if it wins you cross these numbers off, if it loses it is added to the far right.
As well as progressive there are non-progressive roulette strategies.
The James Bond strategy involves dividing your bet into three. The first part equals 70% of your bet and must be placed on numbers between 19-36, 25% of the bet goes on the numbers on the 13-18 line, and 5% is on zero.
If you lose this bet you must double your stakes. You need to start with a lot of money to be able to use this system. Biased-wheels is another strategy but needs to be played in a casino with a live dealer. It involves trying to work out any flaws in the roulette wheel itself and betting accordingly. The roulette simulator is an excellent way to try strategies and maybe even create your own!
FAQ
Roulette can be played for free online using a roulette simulator. You can also play in Demo mode at Betiton.
Roulette is played by placing a bet on one of a series of numbers on a spinning wheel, onto which a ball is dropped. Bets can also be placed on categories, such as black or red, odd or even.
Surrender in roulette is an even-money bet, where 50% of the bet is recovered by the player and the rest is lost to the house.
Ready to play Roulette?
Play your first Roulette games and discover the fun of online casino at Betiton
Play Now
Roulette related articles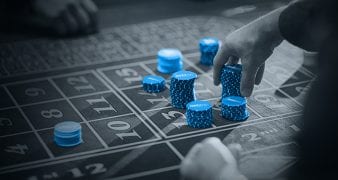 How to play Roulette in Ireland?
Roulette is one of the most popular table games that you will find in both land-based and online casinos. Contrary to many beliefs, the game is quite easy to play, and it does not require learning any advanced playing skills. At Betiton in Ireland, you can enjoy a wide variation of online roulette games that […]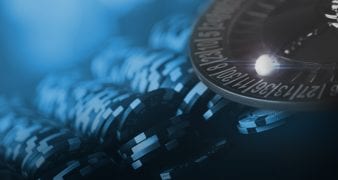 Understanding the Roulette Odds in Ireland
Known as a game of chance, Roulette is a table game that has gained popularity in the casino industry. This fascinating yet simple to play casino game is available in both online casinos and land-based casinos licensed to operate in Ireland. For high rollers, you must have noticed that Roulette is a top-ranked table game […]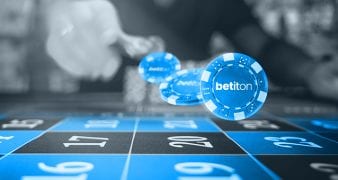 Find all the Roulette Strategies in Ireland
So you enjoy taking that roulette wheel for a spin? We at Betiton casino get it perfectly. It's no secret that roulette is probably one of the most social, entertaining and even exciting games in the casino world. Unfortunately, despite its thrill, the casino comes with a relatively large house advantage, disadvantaging players in a […]