Rugby Union is a hugely popular sport in Ireland as well as other countries around the world. The sport has numerous different tournaments and leagues that are held throughout the year. What's even better is that these events are split between the two hemispheres meaning that avid rugby fans can watch rugby almost all year round.
What makes this sport even more exciting than it already is, is the fact that players in Ireland can actually place bets on matches and tournaments, wagering on the various outcomes. However, there is a lot going on in Ireland when it comes to betting on rugby.
For example, you need to understand the odds, the various bets that can be placed and even understand how to make a good bet – i.e. choosing the better team. All this and more will be covered in our betting tips guide to help players have fun when betting online.
What is Rugby?
Rugby Union is an exciting team sport. While there is a ball involved, unlike football, this is a contact sport where players can tackle one another in an attempt to turnover the ball to their own team. Another deviation from football is that in this game the ball is thrown from player to player to move it down the field.
However, there's an extra caveat to this, in that the ball must pass out of the hands backwards to the next player on the same team – failure to do so results in a scrum being awarded to the opposition. Players can kick the ball forward though, provided that all the players from the same team are behind the kicker.
They can then all race forward to reclaim it if possible. The ball is also kicked between the goal posts (tall 'h-shaped' posts), in order to score penalties or to convert tries (worth 3 and 2 points, respectively).
Unlike football though, this ball is not the conventional globe, but rather an oval shape making it easier to throw and catch. In order to score the big points, players must reach the other end of the pitch where there is a try line.
Placing the ball over (or on) this line results in a try and a score of 5 points, which can then be converted for 2 extra points to receive a total of 7. Games last 80 minutes, split into two 40 minute halves. Fifteen players make up each team with the Forwards being the heavier players, pushing forward to gain ground against their opponents.
The Backs are made up of lighter, speedier players who take the chances and openings created by the Forward pack to speed down the pitch and score the tries. With so much going on, there is a lot of room for upsets to occur. This is why rugby tips, like horse racing tips, are so important.
What are rugby tips?
Rugby tips are suggestions made by professional tipsters to help punters in Ireland get a better understanding of the game and the bets that they can make. Tipsters will trawl the online betting sites in order to find the best betting options, those with the most value in order to then offer these up to the players. In this way players are able to get a value bet without having to do the work themselves.
However, it is recommended that, as a punter, you don't take the tipster's word completely for granted, but take a look around for yourself. That being said, if you're just starting out on rugby betting, this is a good way to get an initial immersion into the way things work, and some possible winning bets behind you. But what is key to all of this is how the tipsters determine what is a value bet.
The key to both rugby and football predictions is research, and lots of it. Tipsters not only look for good bets, they take the time to look at each teams' form. When it comes to a big tournament or a league game, tipsters will take a look at the team lineups.
These are usually announced a couple of days before the match kickoff and are very helpful to see, as it means the two teams can be compared against one another. In this way tipsters can check out the form of the individuals on one team comparing them to their counterparts on the opposing team, as well as taking a look at the overall teams.
Similar to football, rugby games can be played both home and away, with playing at home always bringing an advantage – something that should always be factored in to any potential bet. All this and more, is used to determine the bet that has the best chance of coming true.
What are the different tips in rugby?
As we have touched upon already, research is key if you want to get ahead when betting on rugby. One of the biggest tips we can give you at Betiton, is to make sure to check out the form of each team, as this can make a big impact on the way the game plays out.
It's also important to take a look at the form that team has had during the year, specifically against their upcoming opponents. And, it's important to take a look at where the game will be played and who has the backing of the home crowd. We should also remind you that it's a good idea to check out the tipsters too!
As a tip on the tipsters, have a look at their success rating – usually they will have a profit or loss statistic next to their information so you can see how reliable they are, making your decision on that as well.
Similar to golf betting tips, where it's important to take the weather into account, so should you when it comes to rugby. Unlike other sports, such as tennis, which stop when inclement weather occurs, rugby keeps right on going.
Often players will be playing in sleeting rain or strong winds, which can really affect the way a game is played. For example, a team with a predominantly kicking game might suffer the consequences when it is windy in comparison to a team used to keeping the ball in hand.
Strong rain on the other hand can make it anyone's game as the ball becomes wet and slippery causing players to make more handling mistakes than usual. Often these games become very loose and it's hard to predict who might be walking home the victor – but that really only adds to the excitement of it all, if we're being totally honest!
Accumulators
Mega Odds Accumulators
Daily Double
There are a number of different bet types that are available for Irish players to take on when they bet on rugby. One of the popular options are accumulators. These are four or more bet selections all combined into one bet. It only makes any returns for the player when all of the parts are successful.
The advantage of a bet like this is that it will payout much higher than a normal bet, though there is increased risk. Bets like this can be used in tournaments to predict how far teams will get, or to bet on a number of teams winning their respective games. If you really want to put things on the line, you can take on a mega odds accumulator.
Another popular option that's a bit more manageable is the Daily Double, which is two bets rolled into one. This pays out more than a single bet too.
Who are the favourite teams in rugby?
The favourite team in rugby really depends on what tournament, championship or league is being played. On an international scale, the undisputed top team is New Zealand, also dubbed the All Blacks. They usually top the board each year with the biggest number of wins, particularly when it comes to the southern hemisphere Rugby Championship.
Until recently, they were also the only team to have won the World Cup three times, though now South Africa has just joined them in that illustrious position. It's not just the Kiwi international team that stands out, but also the national clubs as well, who all do very well in their respective leagues.
South Africa and Australia are the runners up in the southern hemisphere, giving the All Blacks a run for their money across numerous tournaments with various Pacific Island teams putting up a good fight now and then, especially during World Cup time.
Moving up to the Northern Hemisphere, things are a lot less clear cut. The big event up here is the 6 Nations contested by Wales, Ireland, England, Scotland, France and Italy. Depending on the year, the event could go any way, although it's usually Wales, Ireland and England battling it out for the top spot.
Currently Wales are the reigning champions, not only winning, but Grand Slamming (no matches lost), the event in 2019. With the 6 Nations this year currently incomplete, it's anyone's guess on how this will end up.
Every team has lost a game, so no one can Grand Slam, but England looked especially strong this year, coming off a stellar World Cup where they beat off New Zealand to play South Africa in the final. However, as we've mentioned rugby is a game of surprises, anything can happen on the day, making this game all the more exciting.
FAQ
it's special because it has a large number of laws while still offering a highly intense and exciting game
Placing a bet on rugby is easy. You just need to decide whether you're going to select a specific team to win the game or the tournament, or be more specific such as choosing who scores the first try
The biggest bet was a $400,000 bet placed on the All Blacks to win the World Cup. It returned $140,000 in profit!
Articles on sports betting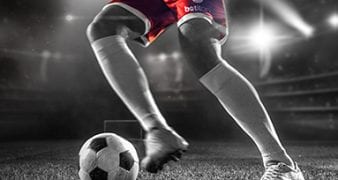 Football Predictions in Ireland
Football betting is very popular in Ireland. Punters bet at both land-based and online casinos. If you are a beginner at sports betting, you'll want to find all the information that can help to make the most out of your investment. It can be very frustrating to put your money somewhere in the hope of […]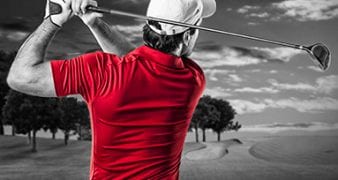 Golf Predictions in Ireland
Golf is one of the more popular sports where Irish gamblers place bets online. Therefore it is important that you know everything there is to know about the game and the golfing season before you start betting on golf in Ireland. If your sportsbetting journey starts today and you want to master the latest betting […]