The Six Nations hots up in week three, with England hosting Wales at Twickenham on Saturday, 26th February. Both teams have had middling campaigns so far, both picking up a win and a loss each, so you can bet England and Wales fans will be hoping that this match will be the one where their team can turn the tide. The Six Nations is never 100% predictable, as we have seen from the first two weeks, but let's take a look to see whom may be coming away with at least four points this weekend.

History of the Team's Encounters
The first England vs Wales game kicked off back in 1881, and fans have been treated to 137 tough encounters till now. Take a look at the table to see historically how the two sides have matched up:
| Wins for England | Wins for Wales | Tied Matches |
| --- | --- | --- |
| 65 | 60 | 12 |
In rugby terms, I think that's about as close as you will ever see things. Both England and Wales have had their golden ages where they dominated this historical test, but overall, it's a pretty even affair. I believe this is going to be a hard-fought battle between two rugby giants, and that we are going to have to look at more than just distant history to determine a victor.
World Rankings and Their Importance
Some pundits may dismiss the validity of official rankings, but I believe their perpetual review gives them at least a little value. Taking a look at the current top-ten movers and shakers in rugby, you can see the following sides vying for top position.
| Rank | Country |
| --- | --- |
| 1 | South Africa |
| 2 | New Zealand |
| 3 | England |
| 4 | France |
| 5 | Ireland |
| 6 | Australia |
| 7 | Scotland |
| 8 | Wales |
| 9 | Argentina |
| 10 | Japan |
With England sitting pretty in third position, you could make the argument, based on these standings, that they should easily walk over eighth-place Wales, but I think we should look much broader on this spectrum. There are 109 countries in total, so for England and Wales to be only five places apart suggests to me that this is going to be a closer game than expected. With that in mind, I feel there may be another identifier which can give us a clearer picture of recent form.
Looking for Six Nations Odds?
Our sportsbook is filled with high-value, live rugby betting odds; wager on great rugby odds here!
Find odds
A Look at Results from the First Two Weeks
The best way to look at both sides' recent form is to look at the early weeks of the competition. Below, I have outlined their matches and the results from such:
| England Matches | Score | Winner |
| --- | --- | --- |
| Scotland vs England | 20-17 | Scotland |
| Italy vs England | 0-33 | England |
| Wales Matches | Score | Winner |
| --- | --- | --- |
| Ireland vs Wales | 29-7 | Ireland |
| Wales vs Scotland | 20-17 | Wales |
As mentioned earlier, both teams have fallen short in one match and managed to claw victory in another. There is, however, a lot of different ways you could interpret their opening performances:
England have the greater score difference, so it looks like they may win.
Wales managed to beat Scotland, where England failed, so they may be the winners
One win and one loss apiece shows negligible difference, so it's anybody's game.
I would say that I am more in the third camp on this point, so, again, I think I need to delve deeper into other aspects, going into this test.
The 16th Man and the Benefits of Playing at Home
In such a crucial match, I believe England rugby fans are going to be glad to be playing at home, at Twickenham. The world's largest rugby union stadium looks like it will be sold out, to see the men in white and red go toe to toe with Wales. There's going to be tension in the air, even as the national anthems ring out across London, but I think the sound of Swing Low resonating around the stands for 80 minutes is going to be a crucial morale boost to England that may give them the edge.
Head Coaches and Battle Tactics
There have been many studies that show that the relationship between a coach and their team, and how that often is the different, leading up to big games. Let's take a look at the management for both sides, to garner a clue about how the teams will perform.
Eddie Jones
Eddie Jones, to use a term popular in the Southern-Hemisphere school of rugby coaching, is a red hat. He is a fiery Australian that brings a lot of passion to the top job, and he will be asking a lot of questions prior to kick-off that he will expect answered by his players on the pitch. Jones has come under fire in the press for England's performance in last year's Six Nations, but an RFU review of his leadership, including input from players, backed him with confidence to take England into this Six Nations and beyond. The Head Coach may divide fans' opinion on his style of leadership, but he has the support of his players, and that is the only weapon in his arsenal that he will need if he is going to defeat the insurgent Wales.
Wayne Pivac
Almost his polar opposite, Wayne Pivac is a blue hat of rugby: a cool-under-pressure Kiwi with the know-how for success. His tenure did not get off to the best start, but faith in him from the fans and WRU has been repaid after he clawed the title away from France in the 2021 Six Nations. His team were heavily depleted, going into this year's competition, as seen in Wales' big loss against Ireland in the first week. He has nevertheless managed to reign in the side since then, going on to beat Scotland in the second week – the team to deliver a killing blow against England in week one. All in all, if Wales needed any Head Coach to beat England, Pivac seems a sound choice for the job.
My Overall England vs Wales Match Prediction Winner: The Distant Sound of a Lion's Roar
Taking on board all contributing factors – the history, the first two weeks' performances, world rankings, the home advantage, and the Head Coaches – I am inclined to go with England for this one. I believe Wales will be snapping at their heels the whole way and that any lack of concentration or discipline on the part of the English will gift away this important game. As long as England can keep their heads down and keep putting in the work for the whole 80 minutes, however, they will have the quality to go the distance. I am predicting England to win, in a very close heat.
Ready to Bet on the Six Nations?
Feel like you can make the most of our predictions with your bets? Give it a try!
Bet now
Other Six Nations Predictions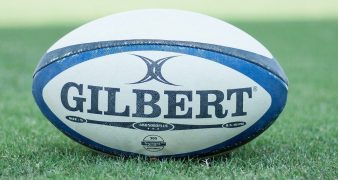 Wales vs Scotland: Who Will Come Out on Top?
On the 12th of February 2022 at 15:15 CET, Wales go into this match playing at their home ground in Cardiff. Known more commonly as the Millennium Stadium, it saw a name-change in 2016 to the Principality Stadium. Scotland will be feeling confident, riding on their win against England in Week 1. Wales on the […]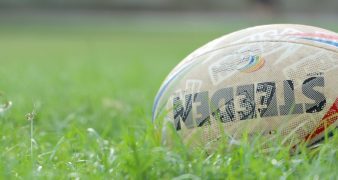 Scotland vs England: More than a Dram of Excitement for the First Week!
It's not long now. Teams are in the last throes of preparation for the tournament as fans eagerly await the return of one of the biggest competitions in rugby. It all kicks off this Saturday, 5th February, and the second game (16:45 GMT) is set to be another crunch match between old rivals. Scotland fans […]