It's not long now. Teams are in the last throes of preparation for the tournament as fans eagerly await the return of one of the biggest competitions in rugby. It all kicks off this Saturday, 5th February, and the second game (16:45 GMT) is set to be another crunch match between old rivals. Scotland fans will be elated to be back at Murrayfield, on home turf, and will be hoping to continue last year's form after their first win against England at Twickenham in 38 years. Eddie Jones's men, on the other hand, will be looking to settle the score, coming off the back of an almost unprecedented Autumn Internationals campaign.
I predict that it is going to be a battle of hearts and souls on the field, and that the scoreline is going to be a lot closer than many pundits are giving Scotland credit for. Let's take a look at the background of both teams, and I will show you why I think it's going to be an edge-of-your-seat clash between the auld enemies.

History of the Team's Encounters
The two teams have competed in the Calcutta Cup and the various versions of the Six Nations and Home Nations series for so long that nobody alive today witnessed the first incarnation. Over the years, England has been the dominant side, winning the trophy 71 times compared to Scotland's 41 – not forgetting 16 draws along the way. Many pundits are resorting to type for their Scotland vs England prediction, and you can empathise with them because of the historical 30-win difference. That being said, England were put to the sword at their hallowed ground of Twickenham, and Gregor Townsend's leadership has taken the Scottish from strength to strength. For those reasons, I don't think this is going to be the steamrolling that fans of England rugby are going to be praying for.


Fans and the Home Advantage
The fans, or the 16th man, provide a huge psychological boost, but few can claim to be so fiercely supportive as the Scots at Murrayfield; and with Covid-19 restrictions for outdoor events having been lifted in Scotland as of the 24th of January, the home side is going to make the most of a proper stadium feel again. That being said, England fans do like to travel for away games, but will there be enough white-and-red painted faces to offer a counter-argument or will they look more like polka dots amongst a sea of navy blue? If the Scottish support has anything to say about it, they will be cheering the wheels off the Sweet Chariot till their lungs give out.


A Look at the Squads
Looking at squads for any sport normally gives fantastic insight into how a game may turn out. Introducing Eddie Jones! – the man who makes team-sheet selection seem less like tactical finesse and more of a pull-names-out-of-a-hat situation; especially given his tendency for unconventional choices which go against players' preferred positions. Still, it's a difficult strategy to criticise with his recent success. Nevertheless, I am sure England fans will be hoping that he will keep his predilection for experimentation in check and that he will ultimately deliver the goods.
Looking for Six Nations Odds?
Our sportsbook is filled with high-value, live rugby betting odds; wager on great rugby odds here!
Find Odds
England's Fly-half Conundrum
Decades have past since England have had a world-class fly-half. From arguably the second best in history in the form of Jonny Wilkinson, England's hopes of glory now rest on the shoulders of Owen Farrel. The problem is that the Saracens fly-half will be out with an injury for this Six Nations, which leaves the leadership of the backs either to George Ford or Marcus Smith. There are worse positions to be in, given Ford's experience and Smith's exhilarating and youthful play, which led him to Premiership victory last year. Who will Jones start though? When is the right time to switch up tactics in the game? I believe decisions around this area will make a world of difference to the result, so England fans will be looking to the Head Coach to make the right call at the right time.


Fresh Blood
Both Scotland and England appear to be testing new waters with several previously untested players. The boost that uncapped youth can bring to a side, hungry to prove that they deserve a place in their respective set-ups, can add a whole new dynamic to the game. Let's take a look at a few ones-to-watch, to see what influence they could have.


Uncapped Players for Scotland
Andy Christie: An accomplished back row player. Christie chose to play U18 and U20 for England, but is looking to find his way in the Scottish side. With regular appearances for Saracens in the Championship, and now Premiership, Christie has matured as a player, and is now looking to make a name for himself in international rugby.
Rory Darge: At 17 years of age, Darge found himself a keen prospect as part of the Scottish U20 team, captaining the side in the 2020 Six Nations. He is now a proud member of the Glasgow Warrior's squad, having started for the team 12 times.
Ben White: White is currently a scrum-half for London Irish; although he cut his teeth at Doncaster Knights and Leicester Tigers. At the age of 17, he was the youngest player to play for Leicester in the Premiership, and White also boasts captainship of England U20s in the 2018 U20s Six Nations.
Uncapped Players for England
Alfie Barbeary: Barbeary started life as a centre, moved on to play hooker, but with a nod from Eddie Jones, has found himself in the back row. Barbeary has been a one-to-watch since performances in England U18s and U20s and his debut for Wasps, where he scored a hat trick against Leicester as a blindside flanker.
Ollie Chessum: Having played for England Counties at U18 and Leicester Tigers since his debut in 2020, Chessum has impressed enough to earn himself a spot in the England set-up. He is often compared to veteran Courtney Lawes for his line-out handling and ball-carrying skills.
Tommy Freeman: Freeman plays full-back for Northampton Saints, proving his worth by scoring a solo try in a pre-season game against Leinster before his Premiership debut against Sale Sharks. In 2021, he was called up to the England U20s squad, before a further call up to the senior team for the 2021 Autumn Internationals.
Recent Form
A look at form always gives a hint about the final score. Both sides managed to cap off their Autumn Internationals 2021 campaigns with three wins a piece, with only one loss to show for Scotland. England were the dominant feature of the series, however, having clawed a 27-26 against current world champions South Africa – sweet revenge for their defeat in the 2019 Rugby World Cup final. A full look at the results from the series is below.


Autumn Internationals – Scotland
| Date | Teams | Score | Winner |
| --- | --- | --- | --- |
| 20th November 2021 | Scotland vs Japan | 29-20 | Scotland |
| 13th November 2021 | Scotland vs South Africa | 15-30 | South Africa |
| 7th November 2021 | Scotland vs Australia | 15-13 | Scotland |
| 30th October 2021 | Scotland vs Tonga | 60-14 | Scotland |
Autumn Internationals – England
| Date | Teams | Score | Winner |
| --- | --- | --- | --- |
| 20th November 2021 | England vs South Africa | 27-26 | England |
| 13th November 2021 | England vs Australia | 32-15 | England |
| 6th November 2021 | England vs Tonga | 69-3 | England |
Final Verdict: My Scotland vs England Match Prediction Winner
The popular press would have you believe that this is going to go along historical lines: another white-wash for England. Looking at both teams on paper, you could argue that is the way it should go. Things never go quite to plan though.
I think it's going to be a slog for both Scotland and England to see out the full 80 minutes. There is going to be a lot of competition around the break-down, and I suspect we will see some kicking ping-pong when legs get tired around the 60- to 70-minute mark. Overall, the Scots will be fired up from playing at home and bringing fresh new faces into the side, but I still think this will be Eddie Jones's game to lose. My money is on an England win that will be secured in the last 15 minutes of the game.


Make the Most Out of Your 6 Nations Betting
New players on our platform can make use of our sports welcome bonus. With our welcome bonus, you bet €15 and get €10 as a free bet on us! Moreover, if you want to take your betting up a notch, our Boostiton offer gives you extra winnings on top of any accumulator bets you might want to place on the 6 Nations!
Ready to Bet on the Six Nations?
Feel like you can make the most of our predictions with your bets? Give it a try!
Bet Now
Other Six Nations Predictions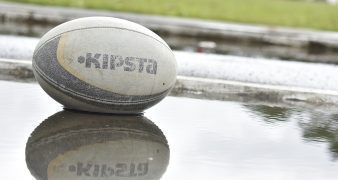 Ireland vs Wales: The Six Nations Is Back with a Bang!
Rugby fans around the world have only days to wait for the start of the exciting Six Nations Championship 2022. For most Rugby fans, this is going to be more exciting than Christmas. The action kicks off at the Aviva Stadium on the 5th of February at 14:15 (GMT), giving the Irish the home advantage […]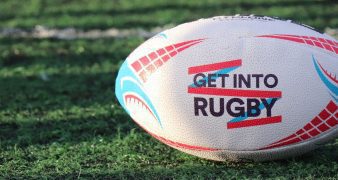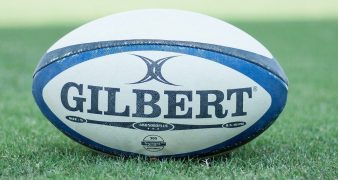 Wales vs Scotland: Who Will Come Out on Top?
On the 12th of February 2022 at 15:15 CET, Wales go into this match playing at their home ground in Cardiff. Known more commonly as the Millennium Stadium, it saw a name-change in 2016 to the Principality Stadium. Scotland will be feeling confident, riding on their win against England in Week 1. Wales on the […]