Blackjack is one of the oldest cards games in the online gambling world. The game is a result of several variations of the French card game Vingt-et-Un that was brought into the Americas by French colonists.
Over time the game grew in popularity spreading to every part of the continent and to the rest of the world afterwards. The gameplay is quite simple and with this blackjack guide, you can easily get started playing this interesting game and even become good at it.
Blackjack rules
Blackjack rules are quite simple and easy to grasp. To win at blackjack in NZ, all you have to do is to get a hand that is higher than that of the dealer and less than 22. When you go over 22, you lose the round and the dealer wins regardless of the cards that make up the hand of the dealer.
Blackjack can be played among several players against one dealer which makes it possible for more than one player to win in a round.
Understand how to play blackjack
The first step towards a successful experience is learning how to play blackjack. The game starts with the dealer distributing cards to all the players. The players and the dealer then take turns to play. For every turn, the players have a choice to make one move.
These moves consist of Stand, Hit, Double down and Split. If you believe your hand is high enough to beat the dealer, you can stand and if otherwise, you can hit to increase your hand.
Want to play Blackjack?
Find a wide range of Blackjack games and live a unique gambling experience at Betiton
Play Now
Basic strategy
After learning the rules of blackjack, the next step is to equip yourself with basic blackjack strategy before you start playing blackjack. The first step is to always understand the importance of face cards and aces and how influential they are to your hand.
Also, when you have a pair of 10, you should consider doubling down (double your bet) because you have a better chance at beating the dealer. Another strategy is to always split a pair of Aces.
Learn how to count cards
One major strategy used in blackjack is card counting. This is an effective way to determine the values of cards that have been drawn and the cards remaining in the deck. The strategy is complex and requires a lot of practice.
The process of counting cards includes giving three different values to a set of cards. There are different counting techniques, however, the High-Low type is the most popular. You give +1 to low cards, -1 to high cards, and 0 to 7-9 card values.
Learn the interpretation of the odds
Odds are the probability of an event occurring. In blackjack, you will come across different events that shape the outcome of the game. If a player's hand is below 12, the player has a zero probability of going over 21.
However, if the hand is between 12 and 17, the probability of going bust is between 12% and 69%. This is even higher with a hand greater than 17. Technically, the probability of winning depends on the hand you start a round with.
Other blackjack terminologies
As you take the step to start playing online blackjack and putting to use different tips to become better, it is important to also learn the lingo of the game. Here are some of the common terms you will come across.
The first is 'blackjack' and this refers to the first two cards of a player that consists of an Ace and a 10-value card. Another term is 'insurance' which is a side bet that the dealer has a blackjack.
The 'house edge' is an important factor to consider when playing a blackjack game. The house edge refers to the mathematical advantage the casino has over the player. This value is different for each casino you play in, however, the concept remains the same.
The basic principle is that the longer you play, the better it is for the casino. However, you can make use of an online blackjack trainer to help you become better at playing the game and reduce the odds of losing.
In addition to a blackjack trainer, you can also go-ahead to test your skill with a blackjack simulator. This is a software that mimics a typical blackjack table. In this simulator, you will be playing against a computerized dealer and given demo cash to play with.
The basic blackjack features are also available for you to use. The good thing is that you can play for as long as you want. Without proper practice, you have a higher probability of losing to the house.
Importance of using a blackjack simulator
If you are a beginner and have not had much experience with real money gambling, you would be better off using a blackjack simulator. It is a free blackjack game simulator for learning. A blackjack simulator gives you the opportunity to play and hone your skills without risking any money.
The more time you spend using the simulator, the better you become at knowing the actions to take at specific events. It is advisable to only start betting when you are confident about your skill.
Side bets in blackjack
When you place your main bet in blackjack, you can also accompany it with another bet known as a side bet. Side bets come in different forms involving the cards in your hand or that of the dealer.
Side bets are often low paying with lower odds of losing, depending on the variance of blackjack you are playing. In fact, the odds of losing can be as low as 0.5. Some of the common blackjack side bets include 21+3, Perfect Pairs, and Insurance.
Insurance in blackjack
There are a few reasons most players may want to insure their bets. Most commonly, you would wish to take bet insurance if you are anticipating a 10. Some people may actually predict the 10 outcome by counting cards.
But if you can't use mathematics to predict a 10, you can still use your gut, as many players from New Zealand tend to do. If the dealer has been running hot, you may consider taking the insurance bet.
21+3 side bet
The 21+3 side bet takes into consideration the player's first two cards and the dealer's up-card. The focus is to see that outcome of the three cards will make a Flush, Three-of-a-Kind, or a Straight Flush.
The odds in this bet is largely dependent on the variance of blackjack. For instance, in blackjack Perfect Pairs variant, the 21+3 side bet options have different odds, which you should take into account if you are considering placing a wager on one of them.
Perfect Pair side bet
Perfect Pair is another side bet you can place in blackjack. This side bet has a low odd winning and a payout of 30/1. As you've probably guessed, a Perfect Pair is two cards that are of both the same suit and value.
For example, if you're dealt two queens of hearts, you've acquired a Perfect Pair. Although the Perfect Pairs side bet has a low probability, it's more likely to come up than a Three-of-a-Kind Flush which pays the same.
Blackjack Variants in New Zealand
Over time, blackjack has been modified by operators to suit the need of players and this has led to different variants. All blackjack variants have unique features with varying rules regarding bets and side bets, however, the underlying rule of getting a value higher than the dealer and less than 22 remains the same.
You might have come across some of the variants, however, some of the common ones include Spanish 21, Double Exposure Blackjack, and Double Attack Blackjack, to name a few.
Spanish 21
The Spanish 21 blackjack variant offers more freedom with its rules. This variant allows you to double down any number of cards without restriction. Also, there is a payout bonus for a 21 that involves five or more cards, or a 21 involving 6, 7, 8 card values.
Also, if you have a blackjack, you are considered to win the round regardless of the hand of the dealer. A player's 21 always wins, however, it should be without a 10, hence a draw will be considered.
Double Exposure Blackjack
Double Exposure Blackjack side bet has a bit of a weird gameplay. This variant deals the first two cards of the dealer's hand face up (the cards are exposed). This, however, gives you a better chance at making a good decision, however, blackjacks pay even money, unlike other variants where blackjack pays 3/2.
Also, if you get a tie with the dealer, you lose the round. Another restriction is that players cannot buy insurance and are also not allowed to surrender their hands.
Double Attack Blackjack
Just like the Spanish 21, the Double Attack Blackjack has liberal blackjack rules. One of the major benefits in this variant is that you have the option of increasing your bet after the dealer's up card has been revealed.
With this variant, you have access to a unique side bet called Bust it. The side bet is based on whether the dealer will bust on the third card. However, Bust it must be made before the dealer upcard is revealed.
Conclusion
Online blackjack in New Zealand has grown in leaps and bounds over the past years. Almost every bookmaker, including Betiton, offers this game. It is one of the most enjoyable classic card games and you can play them online for fun or to make some money.
You will need to understand the strategies of playing this game by making use of the blackjack simulator to help you to master the tricks. Register at Betiton today to have a go at the game.
FAQ
Yes, Ace and a 10 is considered a blackjack.
When a player does not fully understand the culture at a table, he will affect the flow of the game.
There is no direct association of the strategy with a single individual.
Ready to play Blackjack?
Play your first Blackjack games and discover the fun of online casino at Betiton
Play Now
Blackjack related articles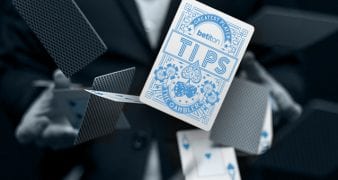 Top 5 Blackjack tips for New Zealander players
Blackjack is the most player-friendly game in the world because it involves a variety of players and secure procedures. It is easy to win play you follow all the rules. There is a large volume of rules that people do not know, but all of them make a difference between a winner and loser in […]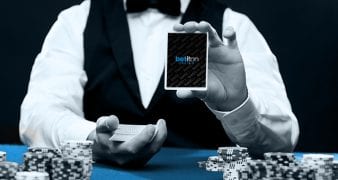 Learn all the Blackjack rules
Under normal playing circumstances, a house/casino has a very low edge in the blackjack game. For this reason, with the right strategy and all the bonuses Betiton casino offers, there is a lot of advantage on your side. Here, you even might not need to count your cards. You only need to get the right […]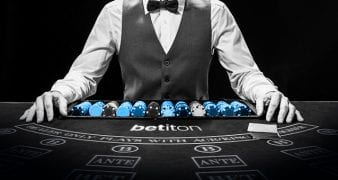 Understanding Blackjack Strategy for New Zealander players
For those using Betiton for the first time, we are a new gaming site offering breathtaking gaming experience to NZ players and also the whole world. Throughout New Zealand, blackjack is one of the most popular card games. As such, we offer NZ players the chance to play a wide range of blackjack games at […]