New players from New Zealand need to learn about card counting before playing live blackjack in Betiton online casino. In this situation, a free blackjack guide becomes very helpful. You will find an equal number of low-value and high-value cards in the deck after the dealer shuffles the cards. The high-value to low-value cards ratio in the remaining undealt cards will change depending on the cards dealt in the initial rounds.
Moreover, if the undealt cards include a higher number of low-value cards, the dealer gets benefitted. If the dealer exhibits a low card, he breaks more repeatedly when hitting his hand. As per rules, the dealers need to hit their 12 by using 16 hands. The extra low cards will decrease the dealers' chances of busting.
The low-value cards, such as twos through sixes benefit the dealers than the blackjack players, while the high-value cards, such as 10s, aces and picture cards are more beneficial to the players. The other cards, such as sevens, eights and nines are neutral.
What's the history of card counting?
In 1949, a nuclear physicist Jess Marcum created the card counting method for blackjack. He quit his corporate job and became a professional player. His counting system was the first completely developed points-counting method.
After that, the first precise book about card-counting strategies was published in 1957. The name was "Playing Blackjack to Win". The book had 16 tips about the blackjack card-counting rules. But there was no clue to tell when and how to change the player's bets. In 1962, Edward Thorp published the book "Beat the Dealer". He was the author of the first card-counting strategies. In his book, he explained the main principles with all the basic blackjack strategies in detail. The book offered numerically right card-counting methods used to win blackjack.
The Top-Ten count, invented by Thorp was very easy to learn and apply when playing blackjack. The method offered all players a big chance to learn the game and win big. "Beat the Dealer" began to be very popular and became a New York Times bestseller in 1963.
What is card counting?
Blackjack card counting system is a procedure that teaches all New Zealander players how to play blackjack in the Betiton online casino. When the advantage turns to the players' favour, the card counters raise their bets.
When the advantage changes in favour of the dealer, the counter doesn't make a bet at all by not playing or makes a small bet. Counters can change bets in this way to gain a positive advantage over the casino.
Card counting is a technique to keep records of the number of high and low-value cards left in a dealer's deck in blackjack online. Count cards properly and you can increase your bet when you know the odds are stacked in your favour.
Always remember, card counting is not only for learning how to repeatedly win cash at blackjack, nor should it be used to cheat in the game. It is simply a playing method to give you a clear idea of the available cards left in the deck.
How does card counting work?
To count cards accurately, in an online blackjack game all you need to do is to learn the basic strategy. For that, you need to keep a running score based on the face value of any cards revealed. You can assign a (+1) tag to every second to sixth-ranked cards and a (-1) tag to every 10-A. Always shuffle the cards before you start your count and add up the tags to each card pulled from the deck.
When the undealt cards contain a rich concentration of large cards after any round and the running count is positive, you need to raise your bet size. You should decrease your bet size after any round when the running count is negative. In this situation, the undealt cards have a high accumulation of small cards.
When you are playing blackjack in New Zealand accurately, the house edge is about 0.5%. If you can master the card counting technique, you can play with a 1% advantage. No doubt, the chances to win big are there.
How to start counting cards?
The blackjack strategy of card-counting is undoubtedly tough to master, but with continuous practice at the Betiton free blackjack, you can become better. Counting cards is a technique of keeping track of the ratio of high-value cards to low-value cards.
The first step of assigning an individual value for each card will help you to remember your cards in the long term. The strategy is very beneficial for colour-blind individuals who can't keep track of the cards easily. The second step is to keep counting the cards continuously by subtracting or adding every card you see in each deck.
In addition to that, when the running counts increase, the odds shift to the player's advantage. But when the counts become negative, the dealer has the highest probability of winning. In step three, you can use the odds calculator or any other tool to calculate the true count or count per deck. Step four involves keeping your bet value change as your true count rises and falls to make an informed decision.
Want to Play Blackjack?
Find a wide range of Blackjack games and live a unique gambling experience at Betiton
Play Now
Basic card counting strategy
The most basic strategy for beginners is called high-low card counting. Players from New Zealand can practice the concept by using the available simulator in Betiton online casino. The free simulator helps the players to teach themselves the card-counting technique and to get better odds to become successful. In this technique, you need to assign a particular value of (-1) to the high-value cards (10-Ace, including face cards).
Assign a (+1) value to the low-value cards (2-6 in any suit). The cards (7 – 9) left in the deck are neutral. The strategy is quite easy to follow for a new blackjack player. When the dealer deals a card simply remember the card's assigned value. For example, if the card is a 10, your count will be as -1. If the second card dealt is a three, the assigned value is +1. Now your increasing sum adds up to 0.
The rule is you follow the above method repeatedly for each new card dealt, without breaking your total until you shuffle the deck again.
Advanced card counting strategy
Card counting in blackjack increases the advantage of players over the casino. The strategy helps players to decide what their next bet will be by keeping track of the cards dealt during the game. Through the card counting method, players stand in a better position in predicting what the next card will be.
Once the players have mastered the basic card counting tips and have practised in a few games to gain experience, they have become ready to learn the advanced strategy. The blackjack advanced strategy is complex and you have multiple options to select from. They are: Omega II, Wong Halves, Group Play, and Multiple Decks. Developed by Bryce Carlson, the Omega II method is a system, where the players have 0 as the base.
Created by Stanford Wong, Wong Halves is a balanced method where your count needs to be 0. Some of the assigned card values can be fractions. Group Play is a team effort. The advantage is, multiple decks can be counted at the same time. Multiple Decks was created by a student group to win big in casinos.
Can you count cards in online blackjack?
Yes, it is possible to count cards when playing blackjack online at Betiton. When you play online, nobody can monitor you anyway. Counting cards is a skill and is a gaming strategy which you need to learn.
However, counting cards can become a bit tricky as the online casinos use software to rearrange cards each time a new hand is dispensed. To increase accuracy, there are certain programs, you can use to count cards though they are not allowed. A great way to practice counting cards is through the free blackjack trainer. The platform will teach you the basic rules of card counting in a user-friendly way. When you first begin to practice card counting, use the Easy mode and play at slow speed. You can make mistakes, but don't worry.
The trainer will correct your every move. Free games help you perfect your card counting skills without risking real money. Avoid practising while playing with real money as most casino websites use programs to shuffle cards frequently.
FAQ
So that's blackjack counting cards for you. The whole method and skill behind it is probably not as daunting as you might've expected. In this guide, we have explained to you the basic rules of card counting, where the method originates from and how you can use it to your advantage.
While blackjack is mainly a game of luck, there are things you can do to improve your skills and sway the luck your way. If you would like to practice what you have learned using this blackjack guide today, remember, you can always head over to blackjack simulator at the Betiton online casino and practise your card counting skills or other strategies related to blackjack without risking any money.
It's important that you master your skills before you start playing blackjack for real money so that you can be confident when you head over to the real game. Below, you will find a short FAQ with the most popular questions we get regarding counting cards in blackjack.
Card counting is more difficult when playing using multiple card decks. But with constant practice, players can get good at it.
Blackjack players can get good at counting cards when they practice more often. We recommend that player should try card counting with free online blackjack or with your friends before playing with real money. Also, you can make use of our great blackjack simulator to get better at card counting.
We would like to base this on individual preference and we will advise that you choose the strategy that best works for you.
Ready to Play Blackjack?
Play your first Blackjack games and discover the fun of online casino at Betiton
Play Now
Blackjack related articles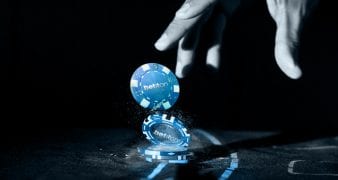 The basic Blackjack strategy in New Zealand
Blackjack is one of the oldest cards games in the online gambling world. The game is a result of several variations of the French card game Vingt-et-Un that was brought into the Americas by French colonists. Over time the game grew in popularity spreading to every part of the continent and to the rest of […]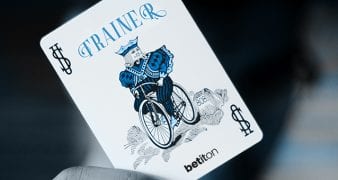 Overview of Blackjack Trainer in New Zealand
New to blackjack? If yes, sit back and read our Betiton blackjack guide. This guide will give you first-hand information about what this exciting online card game is all about and how blackjack is played in New Zealand. We know that there are some aspiring blackjack players in New Zealand who may want to make […]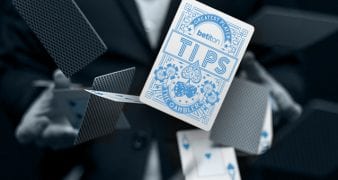 Top 5 Blackjack tips for New Zealander players
Blackjack is the most player-friendly game in the world because it involves a variety of players and secure procedures. It is easy to win play you follow all the rules. There is a large volume of rules that people do not know, but all of them make a difference between a winner and loser in […]