Betiton is a new gaming site on the market that offers players different games under one roof. The most entertaining game on our site is blackjack. Have you ever played it? If your answer is no, then no need to worry since we have compiled a blackjack guide to help you out. It is a game of strategy and skill and is all about the odds and how good you are at making mathematical decisions.
A player need to reach a hand with a value of 21 without exceeding this value. You will be dealt with two cards where you have a choice of either fold, hit or stick. Players should be more concentrated on dealers card. If you reach 21, you win the game. In the case you pass it, you lose the game.
Initially, Blackjack was a popular land-based game. It was played mainly on physical casinos in New Zealand. Later, the trend changed with the introduction of Online Gaming. As a result, blackjack developers deployed online casinos. This meant that it became easy for blackjack games to be accessed by masses all over the world.
Over the years new versions of blackjack games have been released with the aim to improve user experience. In Betiton we are proud to offer the best and most stable blackjack version. We boast to host different blackjack options and different rules to follow when playing. We started with a virtual option then started offering real dealer options. This enables us to serve and satisfy our NZ players unique needs.
What is the house edge?
In casino games, the game has a higher house edge when there is a hidden card (by the dealer), which the player has to make an assumption about. In this case, the dealer wins if the player busts even if both bust in the same round.
Does it sound confusing? Don't worry. We will help you understand blackjack odds and playing strategies. To make it simpler, the house edge is the casino's advantage over the player presented statistically. If you know how to play blackjack, you must be familiar with the house edge. House edge is set initially since Blackjack developers needed to make money.
We have different strategies aimed to enable NZ players to bring down the house edge. By doing so, the player is guaranteed to make some money or lose little money.
House edge will only apply when there is a statistically large number of bets. For most blackjack casinos in New Zealand, the house has an edge of about 0.5%. Does it seem low? Does it make sense to offer a house edge in blackjack?
The answer is yes, since most of the New Zealand players lack the basic strategy (ability to correctly make mathematical decisions at the blackjack table). In this game, you have to understand when to hit, split, stand or even to double down.
In his famous song "The Gabler", Kenny Rodgers said, "You've got to know when to hold 'em, or fold 'em". What makes you win is the card you are holding in relation to dealers' face-up cards. If you use this trick well you are likely to lower the house edge.
Blackjack odds
Blackjack odds are deliberately designed to be in favour of the house. The main reason for this is to make money. However, depending on the experience of the game, you can play to the advantage of the house edge.
What gives the game a house advantage (house edge) is the fact that you play the dealers' hand last. Every player who busts will always lose immediately. The dealers' hand is then played. Only the player who does not bust is paid. This blackjack strategy ensures players who bust lose immediately even if the dealer performs subsequent busts.
By so doing, Blackjack casinos in New Zealand continue to make more money. At Betiton, we will help you with tips needed to bring down the house end and win big.
For you to play well, you should use the same strategy as the dealer. Make sure you stand on 17 or even higher and hit on 16 or less. Here you will make odds even when standing on 17 or higher and hitting on 16 and less.
You are likely to bust 29% of the time, and the dealer will bust 29% of the time. It would make the odds even since both dealer and player will bust at 29% of the time. For you to bring down the house edge, you must employ the counting cards technique.
It will help them to understand when there is a shift of advantage to their favor. Once it occurs, you will notice the cads increase the bets. When it shifts to the dealers' support, the chance minimises.
Want to Play Blackjack?
Find a wide range of Blackjack games and live a unique gambling experience at Betiton
Play Now
Basic Rules of The Blackjack Game
For you to get the best of this game, you have to understand the rules. We have compiled different tips to help our NZ players. First, you must decide the amount you want to bet. Min or max bet differs depeding on your economic position, but all can accommodate a wide variety of players.
Before the game starts, every player is dealt 2 cards, usually face up. The dealer automatically deals with two cards with one face up and the other face down. For the player to have an automatic win, he must deal with either a 10 point card (natural 21 or a 'blackjack) or an Ace.
The game proceeds as the player makes a decision as to either to stand (keep the card) or pick another card from the deck.
Players can choose to continue with hit until the had become strong enough or when the result is over 21. In this case, the player achieves a bust (losses). After the players make the final call, the facedown card is turned over.
If the dealer has a blackjack, he achieves an automatic win or continues hitting until he busts or reaches 21. He can also opt to stand. All the players left in the game win when the dealer goes bust. If not so only the player with a win close to 21 wins and the rest lose.
Those are some basics of the game. To understand it fully, we have a software called blackjack trainer. It enables you to make a better decision.
Different types of Blackjack games
In Betiton, we have different types of Blackjack games available in our new Blackjack simulator. Double-deck – It is considered different from other varieties since it has two 52-card decks instead of having multiple decks in play.
In this variety, you can use several strategies such as doubling and split. However, you can't surrender. The house edge of this game is just 0.40%. Multi-deck – The game has between four and eight decks. It is considered the hardest since it has more decks and thus hard to predict the next card. However, the game has multiple strategies to help you out.
You can choose the one which does better for you. Live-Blackjack – This is where you can interact with a dealer and other players in the table. Here you are guaranteed a real-life casino atmosphere.
In Betiton we give you an option to play free Blackjack without the need to spend money. Playing for free will also help you to develop a good strategy and also understand which Blackjack variation works best for you.
This ensures that you don't risk losing your money. Our blackjack is designed with top-notch technology to enable our NZ players to boost their casino experience not forgetting that they do it in the comfort of their homes. After visiting our site, all you need is to click on the chips to place the amount you wish to bet.
You then click the deal to see your hand. At this point, you have an option as to either hit, double or stand to win the game.
Blackjack Strategies
We have compiled different strategies that you can use to lower the house edge. It is good to memorise them before you think about beating your real money. Pair Splitting Strategy- In case you deal two cards bearing the same value, you can split them.
Both cards will be separated bets and you need to wager more money equivalent to the original hand. You should also understand that not all the opportunities to split cards should be used. Doubling Down- After dealing with the first 2 cards, the player may opt to double their bets. In case of a player doubles, he receives one drawcard.
This strategy is good to use in case you predict that the dealer is going to bust and you have an opportunity to win more or even double your winning.
Surrender Strategy- It is applicable after you have dealt with your original 2 cards and the dealer's upturned cards have been considered. The player has an option to surrender and thus keep half of the bet.
The strategy is good in case you think there are narrow chances of winning the bet. In case you surrender, the dealer will half your bet and replace your cads with a discard pile. Insurance- Applicable when dealer deals upward-facing Ace. The dealer offers the player to make a separate bet.
The player will be hoping the dealers' second card has a picture card or a 10. In case the dealers' card is not 10 or a picture card, then the bet is lost. The insurance will save your original bet if the dealer fails to get a natural 21.
FAQ
Blackjack odds are better with players who apply good blackjack strategies and skills while playing the game.
To make it known to everyone that there is nothing in their hand. It is commonly called clearing the hand.
Ready to Play Blackjack?
Play your first Blackjack games and discover the fun of online casino at Betiton
Play Now
Blackjack related articles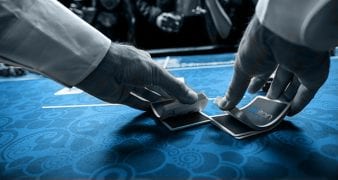 Learn how Blackjack counting cards works in New Zealand
New players from New Zealand need to learn about card counting before playing live blackjack in Betiton online casino. In this situation, a free blackjack guide becomes very helpful. You will find an equal number of low-value and high-value cards in the deck after the dealer shuffles the cards. The high-value to low-value cards ratio […]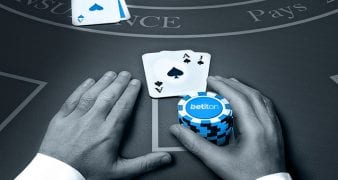 How to play Online Blackjack in New Zealand
Blackjack is a popular table game featured in both land-based and online casinos. Contrary to some people's belief, blackjack is easy to play and you can learn how the game works in minutes. In this guide, we explain the basic game rules, how to play blackjack, and some key things to look out for to […]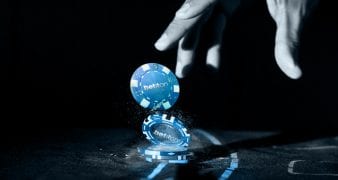 The basic Blackjack strategy in New Zealand
Blackjack is one of the oldest cards games in the online gambling world. The game is a result of several variations of the French card game Vingt-et-Un that was brought into the Americas by French colonists. Over time the game grew in popularity spreading to every part of the continent and to the rest of […]