When you go exploring, you always need a tour guide to help you on your adventure, and the same applies to learning and understanding blackjack. Before venturing out to play a real money game, you should read our blackjack guide to help familiarise you with the game. Using the blackjack simulator is the perfect way to do this as it works as a training ground for players to perfect their skills. After all, practice makes perfect! But it's not just the newbies who benefit, older players can use it too, learning new strategies to bring to the table. Keep reading to find out about the blackjack simulator.
Blackjack simulator expounds your knowledge on the blackjack games in New Zealand. With the rules and regulations in it, it gives you an easy time to work your way out in making a great deal out of the game. Understanding how the game works is vital as it lays your foundation before building your empire while accelerating your winning opportunities. You will gain a shrewd gaming acumen by the use of the blackjack simulator putting in mind that by every decision you make, there is a consequence that comes with it. It might see you out of the game or maintain you in the game.
What is a blackjack simulator?
Just like an assistant, a blackjack simulator by Betiton acts as a guide in aiding you to maneuver into the game with ease. It elaborates on how to play blackjack, citing the guidelines and basic rules you need to know based on each variation of the game such as the dealer, New Zealand players and card values. With a blackjack simulator, you become the boss of your own game in that you make decisions solely and you can time yourself to see how fast you are in reacting, and the main aim is working against time. Time is of the essence when it comes to earning as much money as possible in blackjack game.
As a New Zealand player, the blackjack simulator is always at your beck and call whenever you need assistance or guidance. It can be accessed on your mobile device. The key factor is an internet connection that's stable. When you have this, you can learn at your own convenience and a place of choice under no pressure. You will use the simulator to analyse and internalise blackjack basic strategy thus improving your chances of winning. This will also make you a competent player. The tutorials are there to make you get a knack of the winning techniques and giving you a taste of how the real games are like at the comfort of your house.
Want to play Blackjack?
Find a wise range of Blackjack games and live a unique gambling experience at Betiton
Play Now
Why use a blackjack simulator?
Blackjack simulator is an essential tool that acts as a key factor in making a player understand the game through the blackjack strategy. If you have yet to get the hang of playing the game, then you definitely need a blackjack simulator. It is absolutely free of charge on Betiton, thus you do not have to worry yourself about making money payments for the simulator. All you have to do is get your mobile device or desktop, visit the site and get started in your journey of becoming an expert New Zealand blackjack gamer. Practice for free and perfect your skills and tactics in making a great deal out of a hand.
Some techniques will need your utmost concentration. You do not just wake up out of the blue and decide to start counting cards in an online or live blackjack game expecting to win. First of all, this technique needs a lot of practice before putting it into action. By using a blackjack simulator, you get to practice it to your full capacity. Other than that, you are in control of the Betiton blackjack simulator thus you can choose your plan of action, that is, whether to hit, stand or split. Through each training experience, you better yourself in the game thus you can reduce the amount of help you need each round of play.
Free to play
Among the many benefits that come with the blackjack simulator is that it is free to play. This is important since you are just learning how to play. When you have a new strategy you want to test, you don't really want to gamble until you are sure how it will turn out. It makes sense to choose a free platform where you can practice and improve your odds in a real game. Then, once you are ready, you can move on to paid play. You can access the Blackjack simulator online at any time of the day or night for practice. Playing online means you can also practice as long as you wish.
Play for fun
When you have a platform that allows you to enjoy a game for free, you can just opt to play for fun. This is highly possible with the Blackjack simulator. You get the real experience of playing blackjack without paying a cent. Besides, you practise any new tips without the anxiety associated with a paid game. In the process of playing for fun, you'll find out if your new insights can give you an edge in a real game. Furthermore, tactics like critical thinking and decision making are best honed in a relaxed environment. Playing for fun not only ignites your game spirit, but also provides the best opportunity to test your blackjack skills.
Learn the basic strategy
The blackjack simulator is the perfect aid for a player who wants to learn the basic strategy at no cost. Depending on the level you want to train on, you may choose different modes on the trainer. The blackjack trainer has the "Normal" mode that applies for the beginners and "Expert" level for the players who are experienced and can engage their skills in taking up a challenge or a bet. In the Expert mode, there exists a penalty if the time taken to make a decision exceeds 10 seconds. After a split, one is not allowed to double. The trainer bases its terms according to the player's blackjack strategy.
How to use the blackjack simulator
Blackjack simulator is an easy kind of training ground to grasp and begin working on the real gaming world. The system is designed to give results depending on your choices. So, you will need to choose your strategy and dealer hand. The best thing about the free blackjack is that you can play as many dealer hands as you want to while observing the results. So, it enables you as a new player in New Zealand to get a taste of the main game absolutely free of charge. You could also try random strategies and decisions, then check the player's winnings and losses for each strategy, dealer hand and decision.
In the bid to win in free blackjack, you have to beat the dealer by ensuring that you maintain a 21 and not go over it. Exceeding 21 is a bust and dictates a loss in the game. In a Blackjack simulator by Betiton, you dictate what action to take next which will either be hit, stand, or double. You may also practice card counting here. You need to try all these actions on the simulator while observing results. Once satisfied that you have mastered the skills and tactics that give you a win, you can place a bet in a real casino or online game using the specific blackjack strategy.
Blackjack simulator rules
Blackjack simulator rules are child's play. Putting in mind that the main objective of the game is to conquer the dealer, that becomes the first rule of the game. The second rule involves how you lose to the dealer. This happens when your card value goes beyond 21. A player is not in a position to surrender if at all there is no insurance. After a split, the player cannot double, in short, there is no re-splitting. Double only occurs on specific card values which are 9, 10, and 11. Lastly, as a pro player in NZ, you have to know how to play your hand.
Counting cards with blackjack simulator
Counting cards is one of the techniques to master in blackjack. A player keeps track of all the dealer's cards, including the high and low cards. The best counting cards technique is the hi-lo that stands for the high-low technique. In this case, you must have a grasp on the value of the cards and know what number to assign to the different cards you are dealt with. Counting cards demands a lot of practice and this is done in the blackjack simulator where you time yourself. The aim is to learn how to count cards fast since on a deck, you work against time to beat half the stipulated time.
Practice blackjack strategy
Strategic planning is vital if one has any chance of winning a blackjack game. Applying the blackjack strategy is one step towards winning. The strategy varies according to the type of blackjack game and the number of cards in the deck. One needs to understand the card values such as the Ace card and Face card. The basic blackjack strategy involves applying mathematics techniques on the cards. Blackjack strategy charts also work out in aiding a player on what action to take. The practice of blackjack strategy is more of like a booster into winning thus a player needs to up their game in critical thinking and counting.
FAQ
It's easy to play blackjack for free. All you have to do as a New Zealand player is access the site on your mobile device and begin playing without downloading or signing up.
Blackjack is played on the basis of beating the dealer by maintaining a card value of 21 and below.
Surrender in blackjack simply means giving up a hand based on your prediction that you might not win the hand. So instead of playing the hand and end up losing, you surrender and still maintain half of the original bet.
Ready to play Blackjack?
Play your first Blackjack games and discover the fun of online casino at Betiton
Play Now
Blackjack related articles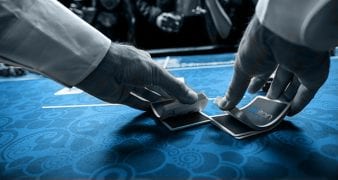 Learn how Blackjack counting cards works in New Zealand
New players from New Zealand need to learn about card counting before playing live blackjack in Betiton online casino. In this situation, a free blackjack guide becomes very helpful. You will find an equal number of low-value and high-value cards in the deck after the dealer shuffles the cards. The high-value to low-value cards ratio […]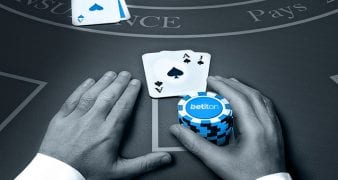 How to play Online Blackjack in New Zealand
Blackjack is a popular table game featured in both land-based and online casinos. Contrary to some people's belief, blackjack is easy to play and you can learn how the game works in minutes. In this guide, we explain the basic game rules, how to play blackjack, and some key things to look out for to […]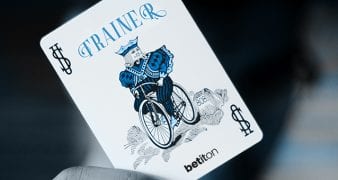 Overview of Blackjack Trainer in New Zealand
New to blackjack? If yes, sit back and read our Betiton blackjack guide. This guide will give you first-hand information about what this exciting online card game is all about and how blackjack is played in New Zealand. We know that there are some aspiring blackjack players in New Zealand who may want to make […]