Roulette is one of the most popular table games that you will find in most casinos including those in New Zealand. Not only does it offer immense entertainment, but it also gives NZ players the chance to win big. In our roulette guide, we discuss how to play the game and what you stand to gain. Here, we will discuss the different roulette payouts, and why it is important that you know them.
What are the Roulette Payouts?
The payout of any game refers to the amount that you stand to win based on the outcome of the game. And since roulette has several bets that you can place (inside and outside bets), there are different payouts for these bets. Usually, the payout information is included in most casino games. One thing about payouts in roulette is that it depends on the roulette rules adopted for the game.
What you need to know about Roulette Payouts
Players sometimes confuse roulette payouts with roulette odds. Every roulette game has a probability of an outcome occurring. In roulette, the probability of the odds that a specific number will occur is expressed as 1/37 or 1 out of 37.
In this expression, the "1" represents the probability of the outcome, while the "37" represents the total possible outcomes. As a New Zealand player, you can learn how to play roulette at Betiton.
You can either win or lose on a bet placed in roulette.
The rules of the roulette variation affect the payouts.
Roulette payout is different from the odds of winning.
As an NZ player, if you place a $1 Straight Bet, which offers a payout value of 35:1, you'll get a total of $36 if you win the bet. A European Roulette wheel has 37 total pockets while the American variation has 38 pockets.
Understanding how the payouts work will allow you to know the type of roulette bets you wan to place as well as what you can expect if you win.
Want to Play Roulette?
Find a wide range of Roulette games and live a unique gambling experience at Betiton
Play Now
Payouts on Inside Bets
The roulette betting table has two areas, inside and outside. Bets placed in the inner area, directly on numbers or a group of numbers are called inside bets. One major advantage of inside bets is that the payout is usually higher.
However, it is riskier since you are attempting to guess the specific number or group of numbers where the ball will land. You can check out inside bets roulette strategy on Betiton.
Straight-up Payout
A straight-up bet is a bet on a single number in the inner section of the roulette table. If you are lucky and the number you wagered on turns out to be the winning number, you can expect a payout of 35:1.
This is what the game pays for bets on one number. The odds of the payout in roulette are very high for a straight-up bet.
Split-bet Payout
In land-based and online roulette games found in New Zealand, you can decide to bet on two numbers that are adjacent to each other in the inner section of the roulette table. To do this, you only need to place your chips between both numbers. Split-bet offers a standard payout of 17 to 1. There are several tips you can follow when placing split-bet to boost your chances of winning in the game.
Street Bet Payout
If you prefer betting on bigger numbers and odds, then Street Bet is the best option for you. This allows you to bet on three numbers in a single line on the roulette betting table. You can place Street Bet by placing your chip at the edge of the line. The payout for Street Bet is 11 to 1. You can use Betiton roulette simulator to learn how to place this bet.
Corner bet Payout
Also called quarter bets or square bets, corner bets allow you to wager on four numbers that are next to each other in the roulette betting table. To place this bet, you need to place your chip in the middle of the numbers. Corner bets have a good payout of 8 to 1. A good way to get familiar with this bet and other bets is to play Betiton free roulette.
Five-number bet Payout
Some roulette games allow players in NZ to place a five-number bet every once in a while. As the name implies, this is a bet on five numbers, and the numbers are 0, 00, 1, 2, and 3. To place this type of bet, simply put your chip at the edge between 0 and 1. The payout odds for a five-number bet is 6 to 1, but it has a high house edge.
Six-number bet
A six-number bet also called a line bet, is a bet that you can place on six successive numbers. To place this bet, you need to put your chips between two lines that are next to each other on the roulette betting table. If any of the number in the lines you wager on turn out to be the winning number, you will receive a payout of 5 to 1.
Payouts on Outside Bets
We've explained what inside bets are and the payouts they offer. Outside bets, on the other hand, are bets placed on the outer section of the roulette betting table. This bet type is focused on certain characteristics of the numbers or the roulette wheel. You can bet on specific colours or characteristics of the number. However, if the roulette ball lands on 0 or 00, the player loses bets placed in this category.
Red or black payout
One of the common outside bets is bet on colours. The pockets in a roulette wheel have two major colours – red and black. You can bet that the ball will land on any of this colour. To place colour bets, simply put your chip on the Red or Black field of the outer bets section in the roulette betting grid. The payouts for this type of bet is 1 to 1.
Odd or even bets
Another outside bet you can place is the odd or even bets. You can wager your chips on the outcome of the roulette spin landing on an odd or even number. On the roulette betting table, you will see the field for this bet where you can place your chip. If you are lucky and your prediction is right, you will receive a payout of 1 to 1.
Low or high outside bets Payout
In roulette, you can place low or high outside bets. This is a bet on a large group of numbers. The low outside bets cover numbers from 1 to 18 while the large outside bets cover 19 to 36. On the roulette betting table, you will see the two range of numbers where you can place your chips. The payout of Low or high outside bets is 1 to 1.
Dozens bets Payout
A dozen bet as the name implies is a bet on a set of 12 numbers. There are three dozens on the roulette betting table, 1 to 12, 13 to 24, and 25 to 36. You can place your chip on any dozen of your choice. If the winning number falls between the range of the dozen, you will be rewarded with a payout of 2 to 1.
Columns Bet Payout
A column bet is similar to a dozen bets because it's a bet on a group of numbers. At the end of each column line in the roulette betting table, you will see three fields marked 2 to 1. These are the fields for column bet. The set of numbers for this bet is from 1 to 34, 2 to 35, and 3 to 36. Payout of this bet is 2 to 1.
Payouts on Called bets
Called bet is a special type of bet played in roulette. Instead of players placing their chips on the roulette betting table, they simply announce their bets to the dealer. Call bets are considered illegal by some casinos in New Zealand because some players may not have money to wager, and thus cheat the casino in the process. However, there are a few popular called bets players use when playing roulette.
Neighbour Bets
Neighbour bets is a called bet that involves betting on 5 numbers that cover a single number and two neighbouring numbers beside each other. This is often found in European or French roulette variation, and it gives players a chance to increase their winning odds. Placing neighbour bets is usually done on a race track, but because of the nature of the bet, it draws too much attention to players.
Zero game
Zero games allow players to bet on the roulette wheel. The bet is placed on numbers around zero 12-35-3-26-0-32-15. Usually, zero game bets consist of four chips, and it boosts your chances up to 18.92%. One other thing about the bet is that it works with split bets, thus allowing you to wager on three pairs of numbers in the roulette wheel and get a chance to win
The orphans
There are 8 numbers which are not added to the roulette outside bets wheel as combinations. These numbers are referred to as orphans or orphelins, and you can bet on them as well. The orphan numbers include 1, 6, 9, 14, 17, 20, 31, and 34, and you will need at least 5 or 8 chips to place this type of bet depending on your preferred combination.
Whats is the Casino Edge in Roulette?
In every game, the casino has an amount it is expected to make. This amount is a percentage of all players bets that the casino will profit, and it is called House Edge.
The actual percentage of the house edge does depend on the game you are playing be it European, French or American. The latter has the highest house edge of 5.26% while the French is the lowest at just. 1.35%.
FAQ
In roulette, payouts vary depending on bets.
Roulette payouts are caluclated by different odds.
There is no best bet, it all depends on the game and overall your luck!
Ready to Play Roulette?
Play your first Roulette games and discover the fun of online casino at Betiton
Play Now
Roulette related articles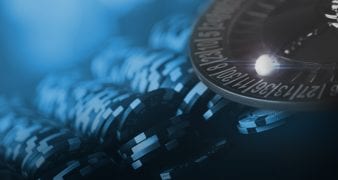 Discover all the Roulette Odds
Online casino roulette is one of the big games of chance, so understanding how the odds work will help players plan a betting strategy and increase winnings. In basic terms, the odds are the possibility of the ball landing in the slot or slots you want, compared to the number of possibilities of the ball […]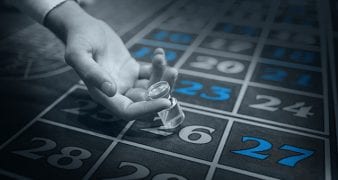 What are the Roulette rules in New Zealand?
Roulette is one of the oldest and most popular table games played by many players around the world. The game offers immense entertainment and, if you are lucky, you can win big. If you are new to roulette in New Zealand, you may wonder if there is any way you can learn how to play […]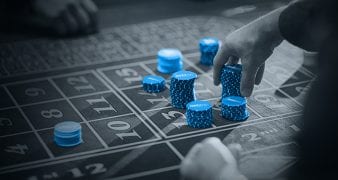 Learn how to play Roulette Online in New Zealand
Roulette is one of the most popular games offered in online casinos worldwide. Learning how to play the roulette is easy as there are no unique abilities requires. As a player, you will have to manage your account fund and understand the rules of playing the roulette. Players have a big play table containing all […]