Roulette is one of the oldest and most popular table games played by many players around the world. The game offers immense entertainment and, if you are lucky, you can win big. If you are new to roulette in New Zealand, you may wonder if there is any way you can learn how to play the game without risking your money.
The answer is yes, there is! With a roulette simulator from Betiton, New Zealand players can learn how to become good roulette players with ease. In this roulette guide, we will explain how a roulette simulator works as well as the benefits that come with using one. We've written this guide in a simple way that will make it easy for you to learn all the key points.
How to Play Roulette
If you are a beginner, roulette rules might seem intimidating especially if you are considering the different variations of the game. However, when you start to learn more, you will find that it is all quite simple. The first step is to get acquainted with the roulette table.
Generally, there are two sections on every roulette table. There is the wheel section, which determines the outcome of each round of play. Then there is the bet section, which is where players cast their bets.
The roulette wheel has either 37 or 38 pockets, depending on game variant. There are alternating red and black pockets numbered from 1 to 36 and, depending on the game, a green 0 (zero) and a green 00 (double zero) pocket.
Want to Play Roulette?
Find a wide range of Roulette games and live a unique gambling experience at Betiton
Play Now
Every roulette round starts with players placing their bets in the bet section before the dealer announces no more bets for that round. The dealer then drops a ball onto the roulette wheel. The ball rolls in one direction while the wheel spins in the opposite direction. Learning how to play roulette is easy.
The aim of the game is to correctly predict where the ball will land. The only complicated aspect of roulette is the different types of bets available. These are broadly divided into inside, outside, side and call bets.
The bet types available depend on the roulette variant being played. Learning these different bet types, along with a range of betting strategies, is easy when you use a roulette simulator.
What is a Roulette Simulator?
Before we dive into the benefits of using a roulette simulator, let's first explain what a roulette simulator is. A roulette simulator, as the name implies, is a game that imitates actual physical roulette as found in land-based casinos. In other words, it is a model of a real roulette game provided to players on their devices so that they can learn how the game works.
In some cases, a roulette simulator comes as software that you have to buy and install on your device. However, there are also free online roulette simulators, such as those at Betiton, which players in NZ can use without having to spend any money. These simulators will help you get familiar with the different roulette bets.
Why use a Roulette Simulator?
There are three main roulette variants found in land-based casinos – European, American and French. However, in the virtual casino world, you'll also find new twists such as mini roulette. As we've mentioned there are different bet types each with different odds for their payouts.
Roulette simulators can help you easily learn the best bet types to use when playing the different variants of roulette. If you have reached the point of using a roulette strategy for betting, you can use the roulette simulator to improve on it.
You can also test out different bet types and see how your bankroll changes if you play for a few spins of the wheel or for a protracted period, and all without risking any of your own cash.
How Does a Roulette Simulator Work.
There are two kinds of roulette simulator. Both use a mathematical algorithm to determine the outcome of each spin. Here at Betiton, we have roulette simulators that use the same random number generator software as the games you will find online to play for real money.
However, there are also roulette strategy probability simulators. These are really for advanced players as they can calculate the payouts for a specific number of rounds of play when you use a particular betting strategy for a specific roulette bet.
The algorithm takes into consideration the odds of the bet you choose to arrive at the result. It does this in a matter of seconds compared to the hours it might take if you were to spin the wheel yourself.
Different Roulette Strategies
There are different strategies New Zealand players use to play roulette. However, it is important to note that there is no strategy that guarantees a win. The idea behind using strategies is to reduce the odds of losing.
The common strategies you are likely to come across are the Fibonacci, Martingale and D'Alembert betting strategies. The Fibonacci betting strategy is based on a mathematical sequence with the same name.
This strategy involves starting with the lowest bet possible and multiplying your initial bet with the next number in the Fibonacci sequence when you lose a round. You are to repeat this until you hit a win and in this case, you revert back to your initial bet.
Roulette Simulator vs Playing for Real Money
A roulette simulator is a training ground for playing roulette and the results or suggestions you get from the simulator should not be followed religiously. It should just form the basis for the overall strategy you are going to use when you finally get ready to play roulette for real money.
The simulator helps you learn some basic tips, put them to the test, tweak them as much as possible before you try them out on a real money game. You can try out different strategies to find which suits your style of play best. However, you should make sure that you set up your simulator conditions to match how you are likely to play for real.
For instance, if you are a New Zealand player planning to use a starting bankroll of NZ$250, it makes sense to test different scenarios in the simulator using the same NZ$250 bankroll. This will give you more accurate data than starting with an unrealistic amount.
Also, you should consider the emotional factor. If you're playing free roulette with virtual cash and you're losing, it's easier to stick to your strategy than it is when you're playing the real game. Then emotions will kick in if you see your bankroll going down, which might lead you to stray from your original plan.
No matter how sure you are with a simulator, never forget the external factors that come into play when real money is involved.
Roulette Variants
As we've mentioned, there are several different variations of roulette, but the most commonly found are European, American and French roulette. The European roulette wheel has 37 pockets with numbers ranging from 1 to 36 and a pocket with a single zero.
Each alternating pocket has a designated colour of either black or red. The single zero pocket is marked with a green colour. The American roulette wheel has a slightly higher number of pockets. This roulette variant has 38 pockets also having red and black pockets with numbers ranging from 1 to 36 with two green pockets containing a single and a double zero.
Technically, based on the extra double zero pocket, American roulette has the highest house edge of all the variations.
French roulette uses the European roulette wheel layout, but has some unique bet types. As a result, the betting table layout is also slightly different. For a start, the French roulette table has the bet types written in French as opposed to English in the other versions, and there are extra bet types listed.
French roulette has the lowest house edge compared to both European and American games, thanks to the Le Partage and En Prison betting rules involving the Zero pocket. In the online roulette world, you can also find more complex types of roulette than you would encounter in a land-based casino.
These include mini-roulette as well as games that have more than one roulette wheel in play.
Playing Real Money Roulette
Once you have gained confidence in your skills as a roulette player using our roulette simulator, you can go ahead and play for real money. While you might decide to visit a land-based casino to play, New Zealand players can avoid the stress of travel by simply heading online to play whenever and wherever you want.
There are many advantages to playing online, but also some pitfalls. When choosing an online roulette game, there are some details to consider before you launch into playing. First, we'd recommend choosing a European or French roulette game over an American variant as the house edge is lower, and therefore your chances of scoring a win are a little bit higher.
Roulette games also come in two forms online – virtual and live. After honing your skills on our roulette simulator, we'd recommend moving to the virtual games first, as these will be most like what you've encountered on the simulator.
The only difference is now you'll be playing for real money. Once you are confident that you can manage your bankroll and stick to your gaming strategy, then move on to the live games. These are live-streamed in high definition from studios that have been set up to look just like a land-based casino floor.
The tables are manned by professional dealers, and you can interact with them and other players via live chat, getting the thrill of the casino floor from the comfort of home.
FAQ
Choose a table, select a suitable bet amount for your bankroll, place your bet on the number or numbers of your choice and collect your earnings if any.
The European wheel has a single zero slot and American has an extra double zero slot.
Martingale, Reverse Martingale, d'Alembert, James Bond and Fibonacci.
Ready to Play Roulette?
Play your first Roulette games and discover the fun of online casino at Betiton
Play Now
Roulette related articles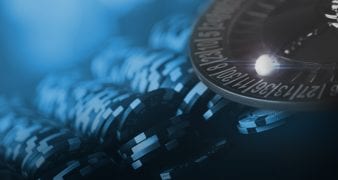 Discover all the Roulette Odds
Online casino roulette is one of the big games of chance, so understanding how the odds work will help players plan a betting strategy and increase winnings. In basic terms, the odds are the possibility of the ball landing in the slot or slots you want, compared to the number of possibilities of the ball […]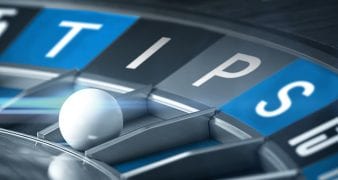 The Top Roulette Tips in New Zealand
As an NZ player, you've read through the roulette guide and you've practiced your strategy online on a few free roulette simulators. Now its time to learn some of the tips and tricks to really get the odds working for you. The first important tip is to ensure you really understand how the roulette odds […]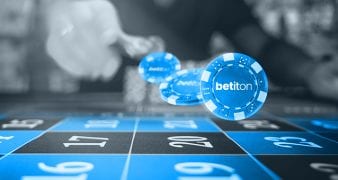 Find out the best Roulette Strategy in New Zealand
Roulette is one of the most popular games in online casinos around the world. While this game is indeed thrilling, the chances for players to win in roulette are one of the worst in any casino game. This roulette guide will help you understand the finer aspects of the game and also navigate you around […]