There are thousands of casino games available online, but some of the most popular are pokie games. Pokies come in a huge variety of different types – some are classic games with three reels, others have five reels and hundreds of different ways to win.
On top of this players in NZ will find that there are a ton of different themes available as well, ranging from horror through to cute animals and everything in between. Pokie games also come with an impressive range of different bonus features, all of which are designed to help you get more winnings while giving you a whole heap of fun.
At Betiton we offer players a whole ton of options so keep reading our slot guide and find out all that real money pokie games have to offer you.
Why play real money pokies?
There are many reasons why playing real money pokies is a good idea. The first one of these is, of course, to have fun. With so many different themes open to you, it's possible for Kiwi players to find, and immerse themselves, in something out of this world.
As well as a range of fun themes, there are also pokies centred around TV shows and movies, so why not find your favourite film and see if there's a pokie to match, so that you can extend the enjoyment to the small screen.
Another really important reason to play real money pokies is exactly what the name implies – you play with real money! What this means is that, while you can lose some of your hard earned cash, you can also win real money too, making the whole experience lucrative as well as fun.
Want to Play Online Slots?
Find a wide range of Slots games and live a unique gambling experience at Betiton
Play Now
Playing with real money on pokie games also heightens the excitement you will feel with the game in question. With money on the line, the outcome of each spin becomes more meaningful, so players will pay more attention to what happens.
Real money pokies offer a range of betting limits too, so you'll be able to find something that matches your budget. If you're lucky enough to scoop a win, then you can simply use the winnings to play more spins, or choose to cash out so that you can spend the money on something else. However, the key with real money pokies is to have fun.
So if the fun stops while you are playing, then it could be time for you to think about not playing anymore either – you should always play responsibly when indulging in real money games.
How do you play pokies for real money?
Playing pokies for real money is a relatively straight forward process. The first step you'll need to perform is to make an account with us at Betiton. This is an easy process for NZ players and simply requires you to fill out your name and other pertinent details accurately. We'll then verify your account and you can start by making a deposit.
We offer a range of different deposit options for players in New Zealand so you're sure to find something that suits you. Once you have made your deposit, you can then head on over to the pokie section, choose one of the games that you like, place a bet and spin the reels to start playing. We've also got a range of slot tips for you to help you with your playing and to manage your bankroll.
For instance, at the start, we recommend that you do not go for the maximum bet as this can be a lot to maintain over a long period of time. Instead you should begin with smaller, more manageable bets that you can continue to place for a long time. It's always better to be able to play a pokie game for an extended period of time as it is more likely that the RTP rate will come true the more spins you are able to make.
Of course everything is completely random though, so you'll never have a 100% guarantee of a win no matter how long you play for. It's also a good idea to have a look at the volatility of a game. Low variance games offer regular small sized wins, whereas high variance games have big wins but they are few and far between.
Real money pokies for mobile
What's really exciting these days is that you're able to access most of the same pokie games via desktop and mobile devices. Most software providers make an effort to ensure that their games are compatible with mobile devices by creating them using HTML5 technology.
Some of the older games have also been revamped so that they too are available to play on mobiles. These pokies lose nothing in the transition between desktop and mobile. In fact some of the older games arguably look better on the smaller screen where the slightly older graphics hold up better.
If the games are available on the small screens, players in New Zealand can rest assured that there isn't any loss in the gameplay or the bonuses that are offered – the game runs exactly the same as it does on a desktop device.
Play whenever and wherever you are
Older games can look better on smaller screens
Same bonuses are available
Mobile games are also carefully created to work on a range of devices, so no matter if you are using an iOS device or an Android, you'll find that the games will work just as smoothly.
In addition to this, most mobile pokie games are also created to ensure their scalability. What this means is that the game will naturally fit itself to the size and shape of the screen you are using. So if you are using a tablet or iPad, or a phone, the game will display well no matter what.
Generally though, holding the screen in a landscape position gives you the very best experience. Often these games will prompt you to do this anyway so that the entirety of the reels (and all the extra features) can be easily viewed on the screen.
Free vs real money pokie machines
While real money pokies are exciting, there is also the possibility of playing pokies for free. Most pokie providers will give players in New Zealand the option to access their games without having to spend any of their own money. These free slot games will play in the exact same way that the real money ones do, with one major difference – you won't have to put any of your own cash into the game in order to play.
However, neither will you win any money when you play it either. The big plus side with playing a pokie game for free is the fact that you can get some experience on the way the game is played, what the bonus features are and how much you can expect to win as a payout with the various bet levels.
Free pokies are the perfect way to get your bearings and see how you feel about a game. You're given the use of virtual money to spend on the pokie, winning virtual money when a spin wins. Being able to play a pokie in this risk-free manner is the perfect way to spend some time and to have some fun.
Better still, it gives you a better idea of what to look out for in a pokie game and helps to show you which of the games you actually prefer. Once you have had enough practice you can then venture out to spend real money.
The only downside with free pokies though, is the fact that progressive jackpot games cannot be played in this manner. If you want to play a progressive, you will have to put real money on it from the start.
Popular online pokies for real money
In New Zealand there are a ton of exciting pokies available to play online at Betiton. Some of the most fun are the aforementioned progressive jackpot games. These pokies offer you the chance to score some pretty enormous wins as the jackpot will keep growing as players place their bets.
The prize will increase until a player manages to trigger the win and then the jackpot is reset. Some of the biggest progressive jackpot games out there include the likes of Mega Moolah, Mega Fortune and Age of Gods. Each of these offers jackpots in the multi-millions, which can be scored relatively regularly.
In addition to this, the progressive pokies offer rather exciting themes full of luscious graphics and a ton of bonus features, all of which are designed to bring even more enjoyment to the proceedings.
Mega Moolah is one of the most popular progressive jackpot pokies
Starburst is a popular 3-reel pokie that often features in bonus offers
Real money pokies come in a variety of themes with a range of exciting in-game bonuses
As a Kiwi player, if you're more interested in slightly less dramatic games, then you can play any number of slot games online. Some of the top games include Starburst, Twin Spins, Thunderstruck II and Beach Life.
Each of these games offers something a little different. For instance, Starburst is a throwback to the days of classic pokie games, offering a more simple setup, few symbols and no bonus features, though there is the chance of some pretty big wins if you persevere. The other pokie options all have a wide variety of themes to their name, coupled with a ton of exciting bonus features that only serve to elevate the gameplay.
Choosing the perfect pokie is of course, down to you and your preference, so why not take a look at all there is to offer.
FAQ
It is extremely difficult to do so for the reason that these slots use a very complex computer programme called Random Number Generators. This tool ensures that all outcomes are fair and transparent.
Some slots are restricted to players from specific countries, so you might be barred from them.
Online casinos are doing their best to insure a good security on their website as Betiton.
Ready to Play Online Slots?
Play your first Slots games and discover the fun of online casino at Betiton
Play Now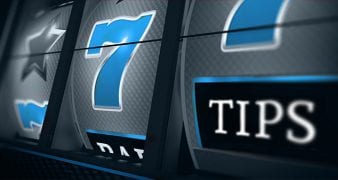 Top 5 Tips about Online Slots in New Zealand
Over the years, playing casino games has experienced increasing popularity among players around the world. Among these casino games in New Zealand, online slots are the most sought after. This is because slots are easy to play even for new players. Even though the rules of online slots are easy to understand, players still need […]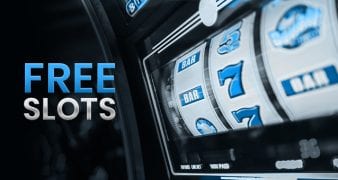 Understanding Free Slots for New Zealander players
Video slots are some of the most popular casino games among online gamblers today. This is because slots do not require special skills to play and are purely games of chance. However, this doesn't mean that punters should play blindly. This is because, besides the common spinning feature, slots can vary in design. While some […]