Betiton™ brand ambassador and inhouse football expert, Djibril Cissé, will be providing players with exclusive football predictions. These predictions are available to all Betiton™ members, regardless of the jurisdiction they play from.
How Did Betiton™ and Djibril Cissé Come to Work Together?
The partnership between Djibril Cissé and Betiton™ took place on April of 2021. That was when Betiton™'s CEO and co-founder, Arnaud Serour, was scouting for suitable brand ambassadors. He settled on Djibril as being the best choice thanks to the latter's many virtues.
Furthermore, Cissé's time with Olympique de Marseille left a big impression on Serour—especially due to the fact that Marseille is his favourite team. On top of this, both Serour and Cissé are from the same region of France, an interesting coincidence which meant they were more eager to work with one another.
Thus, in April 2021, Serour approached Cissé to propose a partnership. Cissé readily agreed to the partnership and officially became Betiton™'s brand ambassador as well as the brand's resident football expert.
About Betiton™
Founded in 2020, Betiton™ is an online gaming brand that offers casino, live casino, and sports betting options. It offers its services to many different markets around the world.
A Brief Introduction to Djibril Cissé's Football Career
Cissé's football career stretches across 20+ years, starting with his time with the French club AJ Auxerre. With Auxerre, Cissé had been named the top goalscorer of Ligue 1 twice. His performances made him a highly desirable asset, which led to his signing up with Liverpool in 2004.
His performances with Liverpool directly contributed to a number of important victories for the club, including their 2005 Champions League win. Cissé's time with the club was cut short when he was transferred to Olympique de Marseille in 2006.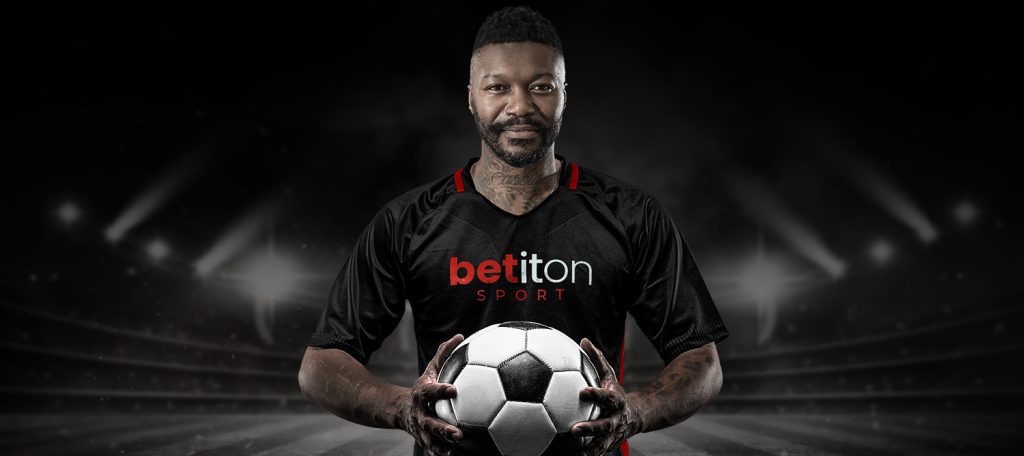 His time with Marseille ended in 2008. After a year-long loan with Sunderland, Cissé signed up with the Greek team Panathinaikos. His time with the club saw him be part of the team's Super League Greece and Greek Football Cup wins.
After Panathinaikos, Cissé signed up briefly with Lazio before going on to play in the Premier League once again with the Queens Park Rangers. Afterwards, Cissé moved from club to club, largely playing with minor clubs.