Golf is one of the more popular sports where Irish gamblers place bets online. Therefore it is important that you know everything there is to know about the game and the golfing season before you start betting on golf in Ireland.
If your sportsbetting journey starts today and you want to master the latest betting odds on golf in Ireland, then it makes sense to start that journey here at Betiton. In this betting tips guide you will get all the required information to become a seasoned golf betting pro.
Due to the COVID-19 virus, many tournaments have been postponed to later in 2020 but this will give you ample time to brush up and learn about the game itself and the golfing season.
Some of the tournaments that are around the corner include the Irish Open, the Canadian Open, the French Open and the Scottish Open. We will also look at golf betting odds and tips further on.
What influences golf betting odds?
There are various factors that can have an influence on betting odds in Ireland. You need to consider that each tournament player's previous wins and losses can influence his likelihood of winning. The less likely a player is to win, the higher the odds are for that player.
But the higher the odds are, the bigger the potential payout is if that player wins. Each tournament round will have a list of the competing players and the latest updated odds will appear next to each player's name. Familiarising yourself with the players and their performance throughout each round of the tournament.
Look at specifics such as player form, the course and season statistics. You can use these golf betting odds to your own advantage as you can make a calculated decision on which player to place bets on and what the potential payouts to you will be in the case of a win.
Remember, by getting to know the players, the course and their performance throughout the golfing season can help you with well-placed bets that could potentially pay out big. The best golf betting strategies in Ireland are based three main areas: Form, Course and Stats.
The general form of each participating player in a tournament can be an indication of how the player will perform and if you need to bet on him or not. Coupled with form, the history of that player with a certain course every year can also potentially predict how that player will perform and give you insight into placing your bets.
The third metric is player statistics throughout the season. Here you can look at various player statistics such as driving accuracy and putting scores to determine whether your chosen player is standing to win or lose. Strangely enough, these statistic types can also help you if you are looking for horse racing betting tips in Ireland.
Golf betting odds explained
How do you know what golf betting odds stand for? This is fairly straight-forward. If a player in a tournament is listed at 40/1 odds to win for instance the Irish Open, this means that this ratio represents his implied probability (likelihood) of winning that tournament. The the 40/1 is what the bookmaker believes the player's chances will be to win the Irish Open. So how do we calculate the player listed at 40/1 chances to win a certain tournament?
You can employ a basic formula to convert the odds to an implied probability where Implied Probability is equal to 1 divided by the odds. In the above example, the odds for winning the tournament are: 1 / 40 = 0.025 which is converted to a percentage of 2.5%. To you know how to convert player odds into the implied probability, your chances to be a successful golf better over the long terms will increase.
So how would you apply this implied probability into a practical scenario? Basically, Irish punters need to know how much they stand to win if they place a bet on a player with a certain implied probability and he wins the relevant golfing tournament or golfing hole.
This is also a very simple calculation to make: Your expected winnings or profit from a player winning a tournament, is equal to the stake that you bet times by the decimal odds listed for the player, minus your original bet on the player.
A practical example where you place a €100 bet with the odds of 40/1 for the player above to win will be: €100 * 40 (- €100) is equal to €3900 profit. (Remember to deduct your original €100 bet!). This formula will also work if you are calculating any other sports betting odds in Ireland, such as football tips or horse racing tips.
What is a value bet in golf?
The most crucial thing to remember when betting on golf in Ireland is to only place a bet if there is value in the odds. If you do not consider the value in the bet you place then you are more likely to lose over the long term and bookies simply adore these type of punters.
To make sure that you only bet when there is perceived betting value, you need to make another simple yet important calculation: Perceived value is the odds times by the assessed probability minus one (1). Let us look at our example above again to see this practically.
You are betting money on a golfer at the odds of 40/1 to win the Irish Open. You have performed you research on his form, the course and the stats and you found that there is a 10% chance that this player will win the Irish Open golf tournament.
Now you need to ask, are the 40/1 odds offering you any betting value? How do you calculate it now? The betting value = (40 * 0.10) minus 1. So the value that we calculate is 3. Whenever this value is more than 0, then we have ourselves a value bet.
If you want to be successful in betting on golf predictions in Ireland in the long term, or any other sport such as rugby predictions, you need to be adept in identifying the value opportunities. Irish players making more consistent profits in when they bet on golf are the ones who make more accurate assessments of the probability of a given outcome than the ones represented by the bookmaker's odds.
Doing this consistently over the long term will assure that you become a more profitable punter on the game of golf or any other sports betting opportunity offered on the Betiton site in Ireland.
Look at the factors influencing player performance
Convert the betting odds into implied probability
Consider the value bet
There are many ways or markets you can bet on in the game of golf in Ireland. We will briefly look at some of the more popular ways. The Tournament Winner, or the Outright, is the most popular and most straight-forward way of betting in golf.
Here you are backing a player to win the tournament. If they win, you win. First Round Leader (FRL) bet is when you bet on a player to be in the lead after the first round with no wind or leaderboard pressure. Another market to consider is Match Bets.
This can either be placed on the lowest score out of a two / three ball group or between players in different groupings. Hole in One betting is a good market to bet on inn Ireland as players are getting more accurate with their tee shots as standards are set higher. Top 10 Finish bets is good to back the steady golfers who fly under the radar of the bookies.
Who is the favourite to win the Irish Open in 2020?
The Irish Open is the only tournament on the European tour that is actually played in Ireland. It is very popular among golf fans and attracts all the Irish pro golfers and a fair representation from the USA and elsewhere in Europe.
Officially named the Dubai Duty Free Irish Open, this €7.87 million tournament was originally set to be played at Mount Juliet at the end of May 2020 but due to the Coronavirus pandemic, this tournament had to be postponed.
But fear not, this gives you plenty of time to get to know the form of the players, the Mount Juliet course and to study the statistics of the field well in advance before placing you bets in one of the many markets.
Tournament favourites Rory McIlroy, host Graeme McDowell and Spain's Jon Rahm are all confirmed to take part this year. Be sure to study the odds given for each player to make informed betting decisions.
Betting on golf in Ireland has never been easier. Golf offers huge value to punters and the ability to win big. Although it can be tricky to select the tournament winner from a 160-strong field, the many betting options or markets make it very interesting.
There are several big tournaments played each week so there is always something or someone to place bets on. As long as you spend some time up front to study the field and the course along with the player statistics to make sure that you are adequately prepared for placing your bets before and during the relevant tournament. If you just want to have fun and not have the stress of tournament winners and lowest scored, you can also use Prop Bets.
These are bets that usually do not have an effect on the tournament's outcome. Examples are: Will there be a hole in one in round 2? Will there be a playoff? Will the winner be over 40?
FAQ
If you are an Irish resident, head over to Betiton for all your golfing bet needs
Look at a player's history (previous wins and losses) on a particular course. You need to consider that each tournament player's previous wins and losses
These are miscellaneous bets that do not affect the tournament's outcome. Typically set during the game.
Articles on sports betting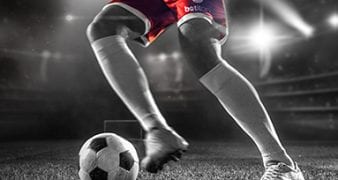 Football Predictions in Ireland
Football betting is very popular in Ireland. Punters bet at both land-based and online casinos. If you are a beginner at sports betting, you'll want to find all the information that can help to make the most out of your investment. It can be very frustrating to put your money somewhere in the hope of […]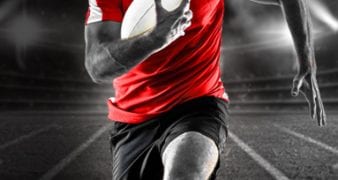 Rugby Predictions & Rugby Tips in Ireland
The game of rugby was invented in England in 1823 when a man, by the name of William Webb Ellis, picked up the ball during a game of football and started running towards the goal with it in his hands. It has gone on to become a popular sport in many countries around the world, […]