Playing slots online is a whole lot of fun. There are thousands of slot games available to players in Canada though, which can mean that making a choice on which one to play with us at Betiton, can be hard.
Slots come in all sorts of shapes and sizes including various themes, bonus games and even variance levels. With this in mind, there are a lot of things that you can think about when it comes to choosing a game and it's these features and aspects we will be outlining for you.
Throughout this slot guide we will be giving you our top tips when it comes to playing slots, so that you can make the best choice possible. So, without further ado, keep reading our guide and pick up all the best tips for playing slots.
1. Understand how to play online slots
One of the first things you'll need to understand is actually how to play online slots. For starters, you can play real money slots or demo, free games. The difference between these two is that with real money games you will actually have to put your own money into the game – but it does mean you could win money too.
Demo games are risk-free. Playing one of these games will see you awarded with virtual coins which you can then use to play the game, getting the feel for the way it works and seeing those big wins come in.
However, as it's all virtual, those wins will not be given to you as cash, you're just going to be playing for fun. It doesn't matter which of these slot game types you play though, as they both operate in the same way.
Ready to Play Online Slots?
Play your first Slots games and discover the fun of online casino at Betiton
Play Now
For all slot games the aim of the game is to get matching symbols on the paylines on the reels. Each game will have their specific set of symbols with varying values attached. To start the game off, players will be required to set the amount they wish to wager on a single spin.
Once this has been set, the reels can be spun and it's simply a waiting game for what happens next. As the reels come to a halt, the symbols will line up on the reels with the hope that they will line up along one of the paylines in order for you to get a payout.
The minimum number of symbols that needs to be matched is three. This will result in the lowest payout, while five symbols (or more depending on the slot), will give the highest payout.
2. Check the slots bonuses
Each slot will have a variety of in-game bonuses on offer. These in-game features are designed to give players a better chance of winning some big money. Most slots work off the same general template with similar features available, so we will outline a few of the more commonly found ones here.
One of the usual options is the wild symbol. One icon will be the wild (you'll need to check the paytable to find out which one), and this can replace all other symbols (usually with the exception of other bonus icons such as the scatter).
By taking the place of other symbols, the wild helps you to get more winning combinations. In some games these wilds can expand (so they cover an entire reel), become sticky (by remaining in place for subsequent spins), or even walk (move across the reels as the spins continue).
Multipliers are also very commonly found in slot games. How much that multiplier will go up to will depend on the game. It will also differ between games as to how this multiplier can be achieved.
Sometimes it can be from landing specific symbols, other times from triggering free spins or even hitting up an entirely different bonus feature. Other games take things further offering bonus games that have wheel of fortune style options, ways of triggering or acquiring progressive jackpots and even options to double up on a win through additional games.
Whatever the bonus feature, the point of it is to ensure you have as much fun as possible while offering you some additional chances to score a big win. It's also possible to earn casino bonuses that can be used on the slot games too.
3. What are free spins?
There are different types of free spins available on slot games. One of the more sought after is actually not an in-game bonus, but one of the aforementioned casino bonuses. We offer free spins for players signing up, which can be used on specific slot games.
In essence, this makes it a free slot as you will not have to put any of your own money into the game in order to spin. Better yet, you'll also be able to get real money wins from it. For the full details on our bonuses, click here.
The other type of free spins that are associated with slots, are the ones that actually feature within the game itself, though the number and type of these spins will vary between slot games so you'll need to check individual rules.
In general though, free spins in slot games need to be triggered by landing a specific bonus symbol – the scatter – on the reels. Usually in order to trigger the free spins, a minimum of three scatter icons must be landed on the reels.
Depending on the game, doing this will give you a varying number of spins to use. The more scatters you land in one go, the more spins you will receive. What's really great about these free spins is that they will be played at the value you have been betting with, so you have a good chance of scoring some nice wins while saving your own bankroll.
Free spins can often be retriggered too, meaning you can get quite a large number of them in succession and can claim all of any winnings made from them.
4. What is a payout for online slots?
One of the most important aspects within a slot game are the payouts that are available. As we've touched upon, the payouts come from matching the symbols on the reels. The size of the payout will depend on the value of the symbols – there are always low paying symbols as well as high paying ones.
The more of each symbol you land on a payline, the higher the payout will be. In addition to this, there's the possibility of further increasing a payout by landing multipliers on the reels as well. Depending on the game these multipliers can be huge, offering you massive wins and jackpot prizes even without having to spend much money.
Of course, when it comes to payouts, it's important to remember that the payout size will also depend on the bet value you have placed.
If you place a 10 cent bet and land three of the lowest value symbols paying out at 3x your stake, then you're not going to get a big win. The same outcome with a $10 bet will obviously see you get a larger win under your belt.
However, there are a number of pros and cons to consider, so we do not recommend just jumping right in with big bets. This is because it's important for you to maintain your bankroll so that you can continue playing for an extended period of time.
In order to make the most of your bankroll, you will need to consider whether smaller bets and more regular wins are better in contrast to larger bets for potentially higher payouts that might not occur so frequently. With this in mind, we recommend pacing yourself.
5. Take your time
Taking things slowly is key to slot game success for Canadian players. Rushing headlong into a game is not the way to go as it can result in overall failure. Part of taking it slow means that you should be careful about which slot game you are choosing to play. For instance, you should be looking at the variance level within the game.
Variance or volatility refers to the likelihood of scoring a payout. Low variance games will give you regular wins, but they will be small. High variance gives you much larger wins but they are not likely to occur often, meaning you can go for long stretches without a win at all.
Weighing up these options in conjunction with your bankroll is essential if you plan on being successful with online slot games in Canada.
In addition to this, you should also be taking a look at the return to player rate (RTP) of the game. This indicates how much you are likely to win over a period of play. However, this is totally theoretical so should not be used as any definite indication of how much you can win.
Being mindful of RTP and taking this into account when choosing a slot, will possibly give you an edge. The higher the RTP (we recommend above 95%), the more likely it is that some wins will be had. At the end of the day though, the choice of which slot to play is yours.
You can pick by theme, the betting range available or even take a look at the bonus games on offer. Whichever game you choose, take your time, enjoy playing and have fun.
FAQ
It is a deposit that Betiton Casino offers you without requiring you to fund your bankroll. It can be awarded when you first join the casino as a welcome offer or as a special gift for being a loyal customer.
This is the amount paid out to players in the form of winnings over a period of time.
When choosing a slot, you can consider its variance, return to player percentage and bonus features. You can also consider its jackpot, whether it's fixed or progressive. But most of all, consider if you like the design, theme of the online slots!
Ready to Play Online Slots?
Play your first Slots games and discover the fun of online casino at Betiton
Play Now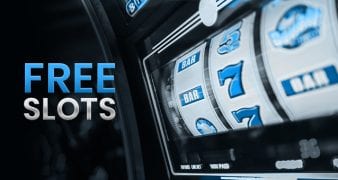 Understanding Free Slots in Canada
Gambling is one of the oldest activities in the history of humankind. However, the way people gamble has evolved over the years from playing on the street and the like to land-based casinos. Nowadays, players can even gamble at the comfort of their homes as well as play at casinos located in a different country […]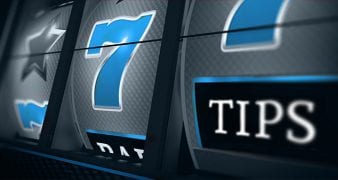 Top 5 Tips for Online Slots in Canada
Playing slots online is a whole lot of fun. There are thousands of slot games available to players in Canada though, which can mean that making a choice on which one to play with us at Betiton, can be hard. Slots come in all sorts of shapes and sizes including various themes, bonus games and […]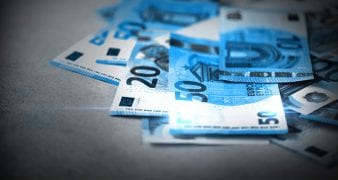 Online Slots for Real Money in Canada
Online slots are a type of casino game that stems from the traditional fruity slot found in land-based casinos in Canada. However, this slots games has evolved from the primitive three-reel slot into more sophisticated ones, having variations in the number of reels or design. You will find online slots having rows ranging from three […]