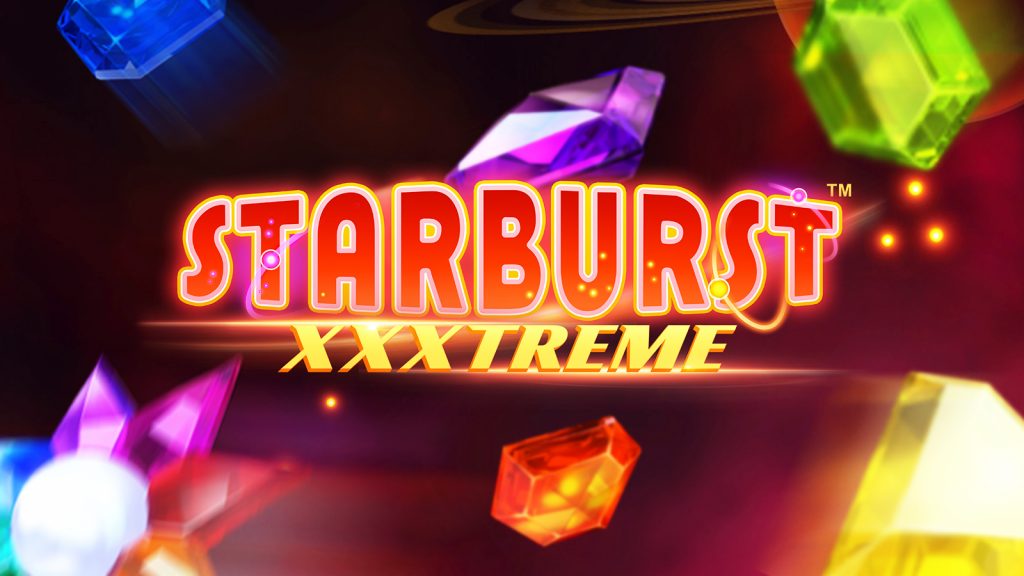 Starburst, the classic video slot created by NetEnt, has just received an extreme upgrade! Thus, you can enjoy all of the classic features but with a new, extreme twist! So, what do you say? Are you ready to playn Starburst XXXtreme?
What's better than playing classic games that have stood the test of time? Playing a classic game that has receive an amazing upgrade! Starburst, an absolute classic developed by NetEnt, has just been reinvented in this new version: Starburst XXXtreme!
Much like its predecessor, this is a 5-reel-and-3-row slot. However, unlike the original game, Starburst XXXtreme only offers 9 paylines instead of the original 10. Not to worry, though, as this game offers a number of features to make up for the lower number of paylines!
An Old Game With New Tricks: Starburst XXXtreme Unique Features
Starburst Wild Symbols
Random Wilds Feature
XXXtreme Spins
So, what are these features that we spoke about? Well, the first feature is the Starburst Wild Symbol, that has also been upgraded from the original. Much like the original wild symbol, the Starburst Wild is both an expanding wild and a sticky wild.
Thus, whenever the Starburst Wild lands on the reels, it will cover the reel it landed on entirely and stay there for the duration of the re-spin(s). Speaking of which, every time you land a Starburst Wild, you'll receive a re-spin. However, the Starburst Wilds also grant you a multiplier.
The game chooses the multiplier at random from a range of x2 to x150. Moreover, if you manage to land more than one wild, the game adds multipliers from the different wilds together. So, if, for example, you get 2 wilds, the multipliers from these wilds are added together.
Thus, landing a Starburst Wild on this title grants you an expanding wild, a re-spin, and a multiplier on top! The next feature is the Random Wilds Feature. This feature may randomly reward you with up to 3 Starburst Wilds on any spin or re-spin.
Finally, there is the XXXtreme Spins feature. This is an extra bet that you can make during the game. When placing this extra bet, you'll receive either 1 or 2 Starburst Wilds for every spin, depending on the amount you've decided to stake.
Other Features
Wild Symbols
Multiplier
Re-spin
Other than the above unique features, this slot also offers a handful of features that you can find on other games. The first of which is the wild symbol. This is a symbol that can substitute for other symbols on the reels. The next is the multiplier.
This is a feature that multiplies the win which it forms part of. Finally, this slot also offers a re-spin with every time a wild symbol lands on the reels. What this means is that the slot gives you an extra spin free of charge, possibly giving you another win.
A Classic Game Given a New Twist: Starburst XXXtreme Theme
The theme of this game is none other than the much-loved classic game Starburst! This is one of NetEnt's most popular releases and one of the most iconic slot titles to date. Thus, if you'd like to, you can be sure that play the classic Starburst on our online casino!
Miscellaneous Information
Are you interested in trying out this souped-up version of the beloved Starburst? Then you should be prepared to stake at least €0.10 per spin. However, if you prefer betting larger amounts, then the game allows you to bet up to €95 for every spin!
Finally, it might serve you well to know what this game's RTP and volatility are. If you're interested in knowing these values, the RTP of the slot is theoretically calculated to be 96.26%. On the other hand, the volatility is perceived to be high.
Starburst to the Extreme: Play Starburst XXXtreme at Betiton™
So, you're excited to try out the XXXtreme version of the classic Starburst, huh? Well, you can find this new game on the "NEW" section of our online slot games library! There you can also find out new games available for you to enjoy.
However, if you happen to be more of a mobile gamer, then we have good news for you. This game, as well as all of our games, are fully mobile-compatible! Moreover, we have optimised our casino for mobile play, meaning that you can easily play from any mobile device!