There are generally two types of blackjack: play – a basic strategy used by players who want to play to gain experience – and card counting, where the goal is to beat the dealer. Any good blackjack guide will talk about the ins and outs of card counting. How does it work?
Basically, it's the art of keeping count of the number of high- and low-value cards still in the deck. You do this by giving value tags to cards and then keeping a tally of these tags as the cards are dealt. This gives the gambler a better idea of knowing whether to expect high-value cards or low-value cards, or in other words, the gambler knows when the advantage lies with the dealer, and when it doesn't.
More low-value cards still in the deck – better for the dealer, more high-value cards still in the deck – better for the player. The gambler's strategy doesn't change, but the odds do. A good tip is practising any card counting techniques with free blackjack games before playing for real money.
What's the History of Card Counting?
Card counting has a long and fascinating history. Back in the 60s, Ed Thorp was at first considered to be the father of card counting. So much so that he actually printed and released a literary work on the topic around 1962 in which he detailed the use of rules based on mathematics to increase the chance of beating the game.
However, back in 1949, a Mr. J Marcum had created a card counting system that turned out so well, he was able to quit his job as a Nuclear Physicist and dedicate himself professionally to gambling. Some years later, in 1957, "Playing blackjack to win" was published in a limited edition. This was the first book that really addressed card counting strategies. The authors, known as The Four Horsemen, were Roger Baldwin, Wilbert Cantey, Herbert Maisel and James McDermott, and were soldiers from the US army. Theirs was the first mathematically based study of blackjack. To develop their methods, they used the first mechanical calculators, known as 'adding machines'.
What is card counting?
A very good question. Another good question is how to play blackjack using a card counting system. Let us start from the beginning. Card counters, or advantage players as they are called in Canada, use card counting as a way of helping to predict the value of the cards remaining to be dealt. It is not a question of memorizing each individual card that has been dealt. We all remember the scene from Rain Man where Raymond Babbitt was able to recall all the cards of a 6-deck shoe.
Well, that's not it. It's about assigning values to each card; these are the value tags, negative, positive, or neutral. As cards are dealt, these values are added and subtracted and the tally indicates the likelihood of high or low cards. As previously mentioned, when there are high-value cards to be dealt, the player has the advantage, and when the remaining cards are low value, the dealer has the advantage.
There are different systems, some more simple and some more sophisticated. These will be explained in depth further on.
Want to Play Blackjack?
Find a wide range of Blackjack games and live a unique gambling experience at Betiton
Play Now
How does card counting work?
Now that the concept of card counting has been explained, it's interesting to see how it works. For players of Betiton online casino, or any other casino in fact, if a basic strategy is used successfully for card counting, Canadian gamblers can expect an increase of about 1% in their winnings.
This may not sound like a lot, but hand after hand, this adds up. It's all about statistics. If a player knows that there are more high cards in the deck, 10s and face cards, then the bets can be raised. The likelihood of getting a blackjack (21) is higher, as is the probability of the dealer going bust. More low cards still to be dealt means bets should be minimal. The dealer has a better chance of a good hand. Card counting lets players anticipate the results of a hand with a certain degree of accuracy.
It's well worth mentioning at this point that card counting is not illegal in Canada, but discretion is of the utmost importance.
How to start counting cards?
You don't have to be a skilled mathematician; the numbers are simple and more so when you use one of the more basic strategies of card counting. The key is to maintain focus and concentration. As with any skill, practice makes perfect. It's important to start with a simple card-counting system and have a clear blackjack strategy. Once a strategy has been chosen and studied, its a case of practicing the mental agility involved until it starts to feel natural and automatic maintaining the mental tally as the cards are dealt and the game goes on.
The next important point to consider is to choose the right casino and the right game. Betiton offers a wide variety of live dealer blackjack games for players to choose from. A live dealer game is essential because if constant shuffling is used then card counting is obviously pointless. Choose a table with stakes that suit you and that let you practice your strategy comfortably. Card counting could be considered to be a mental sport. As with any other sport, training and constancy are vital.
Basic card counting strategy
When starting with card counting it is a good idea to begin with one of the more basic strategies. A good example is the Hi-Lo system. The Low cards (those from 2 to 6) are given a value tag of +1. The high cards (face cards, aces and 10s) are given a value tag of -1. The in-between cards (7,8 and 9) have a value tag of 0, or in other words, they are basically ignored.
As the cards are dealt, the player must keep a tally of these value tags, which is where concentration is so important. So for example, if the dealer deals a 10, a 2, a Queen, an Ace and a 7, these cards would tally as -1+1-1-1 giving a total of -2. A low count means that there are more low cards left in the deck. The lower the count then the higher the odds are that low cards will be dealt. This tally is called the running count and is sufficient for players who are beginning with card counting to increase their chances of winning.
Advanced card counting strategy
Once the basic card counting strategy has been mastered and the player is comfortable, they can move on to a more advanced strategy in order to be more exact with predictions. At this point, it is important to understand the concept of deck penetration. This refers to the number of cards that have been dealt prior to reshuffling, compared to the total number of cards being used in the game, and is expressed as a percentage.
By calculating this percentage a player is able to interpret the card count with higher accuracy. Games using just one or two decks have a higher deck penetration percentage. Games using more than 4 decks have a lower deck penetration percentage. In the latter case, the percentage depends on how often the decks are reshuffled. The basics remain the same and the more decks used, the higher the house advantage. The tips given for card counting at a basic level still apply, but the calculations are more complex and require more practice and skill.
Can You Count Cards in Online Blackjack?
Card counting is a misunderstood practise, but it's perfectly legal in Canadian online casinos. Any reputable blackjack trainer will tell you: yes, you can count cards playing online blackjack in Canada. It can be difficult, especially if the casino uses multiple decks, but blackjack simulators can help you improve. Start by employing a basic counting technique like the Hi-Lo count method and calculating a variable called the 'true count', which is basically a guide to help you adjust your bets.
It'll also show you what your winning edge is at any point in a multi-deck game. To work out your True Count, you can divide your Running Count by the number of decks left to be dealt. Most reputable casinos employ software that shuffles the cards before each new hand. Some card counters use software that counts the cards, but that is generally banned. If you do plan to count cards, take the third 'seat' or base at the table. This allows you a vantage point to monitor the rest of the table. Start by employing the most basic card-counting strategy and advance from there.
FAQ
In the following section, you will find the answers to a few of the most frequently asked questions about card counting. When looking to start playing online blackjack in Canada, bear in mind that you can use a blackjack simulator or free games like the ones you will find at Betiton to play for fun first. This allows you to familiarise yourself with the game and hone your skills before you spend your own money.
Betiton Casino is licensed by the Malta Gaming Authority and the United Kingdom Gambling Commission, two of the most highly-regarded regulators in the online casino industry, so you can feel safe in the knowledge that you are in good hands when you play with us. Please also keep in mind that it is a good idea to read the terms and conditions in full before you start playing any game so as to not be caught out by unexpected rules and regulations. See the answers to the FAQ below – then play blackjack at Betiton!
Yes, it is, but practice makes perfect.
You can start with free blackjack games or use simulators to practice.
We would like to base this on individual preference and we will advise that you choose the strategy that best works for you.
Ready to Play Blackjack?
Play your first Blackjack games and discover the fun of online casino at Betiton
Play Now
Blackjack related articles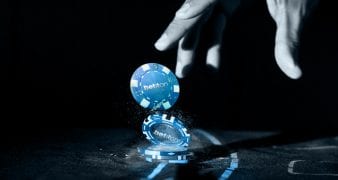 Learn the basic Blackjack strategy in Canada
Blackjack is generally regarded as a card game, similar to poker. Blackjack professionals will have you believe that there is typically a mathematical flawless way to play every blackjack hand. This is known as 'basic strategy'. In this blackjack guide, we will show you this basic strategy in the minimum time because we know that […]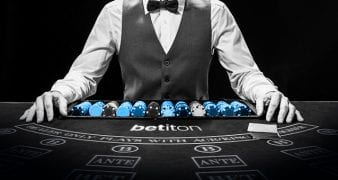 What is a Blackjack Strategy in Canada?
Although blackjack is one of the most popular casino card games in the world, many players still do not have an adequate understanding of this game. This blackjack guide will help all the new players, as well as the experienced ones, to understand the basics of this game. It is important to understand here that […]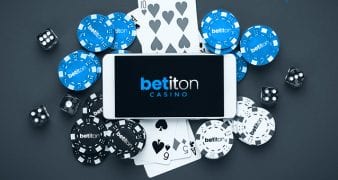 What you need to know about Blackjack simulator in Canada?
At Betiton, we offer a variety of real money blackjack games for you to enjoy. However, playing blackjack can be complicated if you are a newcomer, so we have compiled this blackjack guide to help you through it. The focus of this piece is the blackjack simulator we offer, which helps enable new players to […]