Last Updated: 20-06-2023 16:55
Blackjack remains one of the simplest games in any online casino you pop into. There is a wide range of tips that you can make use of to improve your gameplay. While there exist hundreds of charts online that primarily give instructions for when to stay or hit during the game, this guide will focus more on tricks and insightful tips.
Here, we will take some time to look at when and when not to split a pair, the right time to double down as well as the difference between soft and hard hands. We got you covered at Betiton! Just keep reading our blackjack guide to learn the proven tricks and start winning.
Learn to Split Your Pairs
Blackjack comes with a different set of rules for its variations. Some of the variants differ from one another only slightly which makes some tips work across the board. Splitting pairs is usually one of the easiest tips that many punters tend to go for. If it is used effectively, it can be highly beneficial for the player.
Here, the principle of splitting pairs simply means that you can divide a pair of cards. If you, for instance, get two 8s you can split them into two new single hands and bet on each of them. As it happens with any blackjack secrets, there are also some downsides as well. Splitting a par isn't advisable in all situations.
Let's looks at some good pair splitting practices. One of the total values to land in the game is a 16. This is more so if it is a pair of eights, so splitting this pair is a good idea. Some players could, however, feel like it's going backwards while in reality, you are offering yourself more chances to land a winning hand.
For instance, if you decide to split your eights, draw a face card or even a 10, you get some fairly decent odds, you could get a total of 19 of 18 respectively. Here, the more you learn how to play blackjack, the better you learn the best card pairs to spit.
Some More Tips on Separating Pairs
Another good nice way of splitting pairs here is dealing with Aces. Just like it is with eights, landing a winning hand using two Aces is pretty difficult. This is due to the fact that an Ace comes with a value of either one or 11.
This, therefore, means that if you have a pair, your total point options could be 12, 22 (which is a bust) or even two. All these are weak hands. If you, however, decide to spit this pair, you could get yourself a better chance of landing a blackjack. Splitting pairs could seem like a very basic strategy, but it is a good one to know before starting to play blackjack at Betiton!
Equally, there is a blackjack strategy for the pairs that you should never think of splitting. For instance, you should never split a pair of 10s. Given the pair comes with a value of 20, it wouldn't be a good idea to split them. In such a case, the dealer would need a blackjack to win.
While it is practically possible, it is also very unlikely, making it a good idea to hang on the pair. You also should avoid splitting pairs of 5s. They come with a total value of 10. With this, you only will need to get a good high-value card and you are in a good position. Splitting them could leave you with weak hands.
Double at the Right Time
Just like many other blackjack tips, such as splitting pairs, doubling down is also neglected big time in the name of playing safe. You, however, may need to note that every time you double down, your wager is doubled and you also receive one additional card. If the additional card is used appropriately, this could be a good move.
Just like with many other tricks, this one comes with some limitations too. Depending on the value of your original hand, you could be blocked from doubling down. For instance, some casinos will not allow you to double down on 11. This is because it drastically lowers their advantages just like in the counting cards strategy.
In order to double down without issues, you should inform the dealer of your intention. You can do so by adding some extra chips on your original wager. You also could need to verbally confirm that you need to double down so that no confusion arises. Just like with splitting pairs, some cases are more advantageous to double down than others.
For instance, if you have a hand value like 11, you can always double down. Also, if your hand total comes to 10, while the dealer has four or five, you also should be able to double down as well. Additionally, double down on 9 to increase your odds, if the dealer is holding a five or a six.
Want to play Blackjack?
Find a wide range of Blackjack games and live a unique gambling experience at Betiton
Play Now
Soft Hands and Hard Hands
If you have tried your hand in blackjack before, whether here at Betiton or somewhere else, you probably know the difference between a hard hand and a soft hand. Understanding the difference between the two is one of the most important tips here. Both hands can be played in different ways. So, what exactly is a hard hand?
Essentially, a hard hand is that which doesn't contain an Ace. For instance, if you have had a 10 and a 3, your hand total is a hard 13. This is a hand that could potentially bust in a single hit. A blackjack trainer could say you should be very cautious with hard hands for a number of reasons. This is explained below.
Technically, three and four are hard hands but they cannot be busted in a hit. Whereas 13 is a hard hand, it could be busted pretty easily. This means that hard hands generally increase your risk of losing. Moving further now, what is a soft hand?
In blackjack, a soft hand is that which contains an Ace as 11. For instance, if you got a two and an Ace, your hand total is a soft 13. A soft hand cannot burst in one hit like it is the case with a hard hand. For instance, if you have dealt a five and an Ace, you will have a 15. This is the same for a blackjack simulator as well as landbased casino.
Counting Cards
Another valuable tip with blackjack is card counting. Here, you are able to know when you have an edge. When this happens, you could increase your bets. In a scenario that the favour shifts towards the dealer's advantage, players sometimes opt to reduce bets or just not wager at all. This way, you can get an advantage over the house.
Mathematically, it's proven that the high-value cards mainly have more advantage towards the player as opposed to the house. For this reason, the remaining cards thereby remain neutral. In most cases, such cards could sometimes not help the dealer in a lot of ways. You can try out card counting using our free blackjack games here at Betiton before trying it out on a real game.
In layman's language, counting cards simply refers to keeping a tally of some of the cards while the house is burning through the deck. By keeping the tally, you get an idea of approximately how many cards the dealer is likely to be holding to his chest. While the strategy looks very simple, it is frowned upon by most casinos.
This is due to the fact this strategy is sometimes referred to as casino fraud. It gives a player undue advantage over the house most of the times. You could try to be smart when using the strategy to avoid getting into your casino's wrong books or even getting banned in the long term. But this, of course, mostly relates to landbased casinos.
Follow the Best Blackjack Players
Some new players in the past have tried several strategies without beating the house. Indeed, one that is always ignored is trying to follow some of the best blackjack players on the internet. This could perhaps be the oldest learning technique and to some extent, even a working strategy as well. A player could sit to a table next to a very experienced player and try to move with them step by step.
This way, the player not only learns crucial tips but also is able to make decisions later on their own, basing them on the observations they previously made. You may need to be sure not to miss out on some steps, as it could leave you even more confused.
All said and done, following experienced players could also be done on social media platforms and not necessarily when sitting next to players in a casino. You could also read some of the tips on their blogs to make your gameplay even better. You also could ask them to walk you through some of their experiences and learn from them.
All in all, blackjack remains one of the best casino games you could try out your luck on. Be sure to learn, understand the game better and practice using our free blackjack games here at Betiton. To round up our guide on blackjack tips and tricks, here are some frequently asked questions related to blackjack.
FAQ
You can play blackjack for free by visiting Betiton casino as we offer free blackjack games or using a blackjack trainer.
You can practice blackjack my studying strategy cards with you play free blackjack games or when learning on a blackjack trainer.
You can play blackjack for beginners by setting the level to 'easy' when you play on a online blackjack trainer at an online casino such as Betiton.
Ready to play Blackjack?
Play your first Blackjack games and discover the fun of online casino at Betiton
Play Now
Blackjack related articles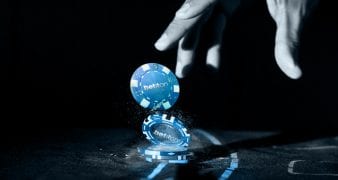 Learn the Basic Blackjack Strategy in Canada
Blackjack is a casino game that is also strikingly dependent on skills. Unlike any other casino game, the decision you make when playing blackjack determines how the hand plays out. So, do you stand? Or do you hit? Should you double down? Or is the hand you have the correct one for you to split? […]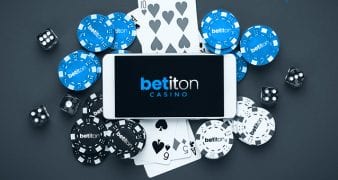 What You Need to Know About Blackjack Simulator in Canada?
While casino games constitute of luck and strategy, it's prudent to have some gaming knowledge before engaging in real casino blackjack. The game involves multiple players and the dealer. The game may look complicated if it's your first time playing, but you can gain some gaming expertise by reading through this blackjack guide. The guide […]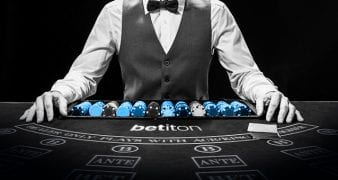 What Is a Blackjack Strategy in Canada?
In this blackjack guide, you will find key advice for developing an intelligent strategy that will help you towards the winning game at Betition. Many players believe that blackjack is a matter of luck, but without a proper strategy, how can they expect to play a winning hand? It is true that chance can win […]