Roulette is a game that involves skill, technique and luck. The aim of this roulette guide is to outline and explain five of the most popular tried and tested strategies. Each player will clearly have their own personal preferences and will need a strategy the suits their style of playing.
We hope that this guide will help roulette Canadian players, both beginners and advanced, to find the best strategy possible, giving them the chance to fully enjoy the variety of online roulette that Betiton has to offer.
What is a Roulette strategy?
A roulette strategy is a system designed to take full advantage of the odds and the probabilities of this exciting game.
It offers the player the maximum possibilities when it comes to payouts. Obviously, no strategy is foolproof, but the structure they bring to the table can largely increase winnings. Online roulette rules can vary from table to table, depending on the wheel and the game. The strategies outlined in this guide adapt well to different variations, but it's always worth checking for any unusual rules before beginning.
Why use strategy?
As we have already mentioned, roulette is a game that involves skill, technique and chance, or luck if you will. Depending on the chosen wheel, odds are pretty good for players as things stand.
However, players who master and use a good strategy learn how to tip the odds in their favour and walk away with some very lovely winnings. Is it necessary to use a strategy? Not at all. Does it help? Indeed it does. Once a player knows how to play roulette, using a strategy or not is a matter of personal choice.
Many roulette players over time develop their own strategy, but this calls for experience and a great deal of understanding of the intricacies of the game. Building a system that helps you place the right roulette bets at the right time and in the most beneficial way, taking into account odds, probabilities, house advantage and volatility, is no easy task.
This guide is for players who have mastered the basic rules, have a good understanding of how the game works, and are looking for that extra something to give their roulette playing an extra push.
Want to Play Roulette?
Find a wide range of Roulette games and live a unique gambling experience at Betiton
Play Now
How many strategies exist?
There are many roulette strategies in use today. In this guide, we will look in detail at five of the most well-known and successful strategies. Choosing, learning and then using the right strategy can greatly improve the slightly less beneficial odds of American roulette, or add excitement to French roulette.
The key is for players to find the right one for them, letting them fully enjoy the Betiton online experience. With or without a strategy, remember to play responsibly and stay healthy while you do so.
Martingale Roulette Strategy
The first strategy we're going to look at is the Martingale strategy. This is undoubtedly one of the most straightforward and popular strategies in use today for different roulette variations.
This strategy was developed in France during the 18th century and has been widely used, especially with European roulette, ever since then. Repetitive in nature, it makes the most of the odds presented by the game and, when used well, can help players walk away from the table with good winnings. Let's take a closer look at how this strategy works.
Step 1 – Start by placing a small even-money outside bet
Step 2 – Keep betting this same way until you lose, putting aside your winnings
Step 3 – When you lose (this will happen), double your bet for the next spin
Step 4 – If you lose again, double up again on the next bet
Step 5 – Keep doubling up until you win again
Step 6 – When you win, go back to placing small bets … and so it continues.
Many players stick to the exact same bet time after time. It's ok to change, as long as the bet still goes on even-money outside. This is a good example of how small and steady bets can bring in some nice winnings.
Clearly you won't find sudden riches with this strategy, but it's a great way to enjoy time at the table and win while you're doing so. Many players say that the success of this strategy is knowing when to leave the table. It can be used successfully with American, European and French roulette.
Labouchere Roulette Strategy
This is a slightly more complex strategy to get the hang of, but it works nicely for beginners and more experienced players alike. The best bets to use are the outside even-money bets, as in the Martingale strategy.
It is based on a pre-decided amount that the player wants to win. This number is then split into smaller numbers and put in a line. The two outermost numbers are added together and this is the first bet. This is easier to understand with an example. Here the player has decided to win payouts totalling 10$:
Round 1 – 1.2.3.2.2 – win +3
Round 2 – 2.3.2 – lose -4
Round 3 – 2.3.2.4 – win +6
Round 4 – 3.2 – win +5
Total winnings 10
In round one, the left and right numbers are added and a bet of 3$ is placed and won; the one and the two are deleted. The next two outermost numbers are added and a bet of 4$ is placed and lost.
Payouts now total -1. As this last bet was lost, the numbers are not deleted, and the loss is added to the right of the number-line. Now the next bet is 6$. This bet wins, the numbers are deleted. And so on. With even odds the risks are low.
D'Alembert Roulette Strategy
This is another very popular strategy, and again it is best used with the even-money outside bets. It is simple to grasp and is similar in many ways to the Martingale strategy but considered by some to be safer.
Often, experienced players offering tips to beginners will recommend this strategy. After a loss, the bet is increased, but unlike the Martingale strategy where the bet is doubled, in this strategy, the bets are increased gradually. The player starts with a single unit of their choosing. This should be low. Let's look at an example:
Step 1 – start with a single unit bet
Step 2 – if you win, repeat the single unit bet
Step 3 – if you lose, place a 2 unit bet
Step 4 – if you lose again, place a 3 unit bet
Step 5 – if you win, place a 2 unit bet … and so on
When a player loses, the bet is increased by one unit. When the player wins the bet is decreased by one unit. This gradual increase and decrease makes for safe playing without the bet getting out of hand quickly.
By choosing a small unit to start with, even a long losing streak can be recovered from. It is recommended that the initial unit should be no more than 1% of the total funds. A popular amount is 0.50%. This is an excellent first strategy to try on a Betiton roulette simulator.
James Bond Roulette Strategy
Now with this strategy, things get a little more complicated, but it's still basically a simple strategy once you get the hang of it. This really is about working the odds to your favour. By trying it on one of the Betiton free roulette wheels, Canadian players can get the feel of it before betting with real money. To start with, it requires 200$ for the first bets. These bets are as follows: 140$ on high numbers (19 to 36), 50$ on six numbers (1 to 18) and 10$ on zero.
If the ball falls in 19 to 36, the player wins an 80$ profit
If the ball falls in 13 to 18, the player wins a 100$ profit
If the ball falls in zero, the player wins a 160$ profit
If the ball falls in 1 to 12, then the player loses.
In this case bets are doubled as in the Martingale strategy, and the betting starts again.
By placing the bets in this way, over 67% of the possible outcomes are covered. Once again we can see how important understanding the odds are. Often, players prefer to flat bet after losses instead of doubling up.
This is a personal choice, and is perfectly acceptable. If 200$ feels like too much to start with, the first bets can be placed with 20$. The important thing is that the proportions remain the same. This is for sure a fun strategy for players who enjoy multiple bets.
Fibonacci Roulette Strategy
Our last strategy is based on the Fibonacci number sequence. This is a series of numbers starting with one, where the following number is the sum of the previous two numbers. As with other strategies that we have looked at, it is meant to be used with even-money outside bets.
Using it for inside bets can be risky, and isn't advisable. This is considered to be perhaps the safest of the strategies we have outlined in this guide. It's also fun and can get players some nice winnings.
The number sequence is as follows: 1-1-2-3-5-8-13-21-34-55 and so it continues. The player must start with the first number of the sequence and place a bet of this amount – 1$. Remember that this bet should go on an even-money outside bet.
If this bet loses, the next number in the sequence is the amount of the next bet; in this case 1$ again. And so on. With each loss, the player moves on to the next number. With a win, the player goes back two numbers on the list.
How to choose your roulette strategy
Although there are many similarities between some of the strategies we have discussed, they all have their individual feel and technique. Before making a decision and settling for one of these strategies, it is advisable, as well as fun, to give each of them a try.
Make sure you study the technique fully in order to enjoy the online experience with each of them. After that, it is simply a question of choosing the one that felt most comfortable and worked best with your personal playing style.
Having said that, there are many other established strategies around and information can easily be found on the internet or in books. As mentioned at the beginning of this guide, there is obviously no obligation for players to adopt a strategy, and many may prefer to use their own personal strategy or none at all.
Whatever a player decides to do, the important thing is to play responsibly and enjoy every moment. Betiton aspires to offer Canadian players the best possible online casino experience and excellent customer service.
FAQ
There are several. The main ones include the James Bond strategy, the Fibonacci strategy, the D'Alembert strategy, the Martingale strategy, and the Labouchere strategy.
Unless you try all the strategies we have listed above, you will not know the best strategy. The best one is the one that suits your needs and preferences.
It's all a matter of preference, so it's good to test out all the strategies before picking the one that seems the simplest.
Ready to Play Roulette?
Play your first Roulette games and discover the fun of online casino at Betiton
Play Now
Roulette related articles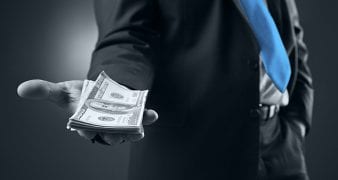 Understanding Roulette Payouts in Canada
Roulette offers a large number of betting options with various payout odds attached to them. Although there are multiple variants of the roulette game, there are two principle groups of betting options, namely Outside bets and Inside bets. The odds are typically stated in the form of x:1, which means winning x dollars for every […]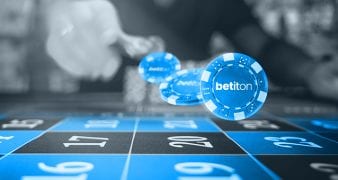 The Comprehensive Guide to Roulette Strategy in Canada
Roulette is a game that involves skill, technique and luck. The aim of this roulette guide is to outline and explain five of the most popular tried and tested strategies. Each player will clearly have their own personal preferences and will need a strategy the suits their style of playing. We hope that this guide […]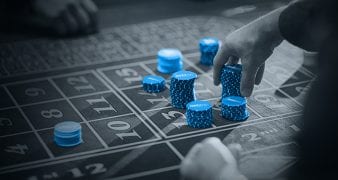 How to Play Roulette in Canada?
Online gambling in Canada in recent years has gradually gained popularity. In this roulette guide, we'll discuss the basics and steps players need to know to play roulette effectively with Betiton Casino in Canada, although the rules of the game are almost the same all around the world. Roulette can be played in a few […]