So you enjoy taking that roulette wheel for a spin? We at Betiton casino get it perfectly. It's no secret that roulette is probably one of the most social, entertaining and even exciting games in the casino world.
Unfortunately, despite its thrill, the casino comes with a relatively large house advantage, disadvantaging players in a big way. You don't have to despair though. Betiton has come up with a comprehensive roulette guide that features a number of tips.
What is a Roulette strategy?
When you find a guy at that roulette table and he is expertly doing his thing, you can be sure that he has a strategy he is exploiting. You perhaps could have noted how he expertly throws the chips down.
You maybe could have noticed that he just landed several winning spins in a short time. This could be you too! In other words, if you are keen on having a strategy that goes hand in hand with roulette rules, you too could make some good money while having fun.
Getting Started with Roulette
First things first: by now, you must be aware that Roulette, just like any other casino game in Ireland, purely depends on luck. Your strategy can help too. Depending on the variant you choose, the house advantage could change – but equally important, the house advantage has never been equal to nil.
Further to this, regardless of the strategy you follow, you simply can't win roulette every time you spin that wheel. This guide is dedicated to Irish players at Betiton who are interested in learning how to play roulette better and increase their winning chances.
Want to Play Roulette?
Find a wide range of Roulette games and live a unique gambling experience at Betiton
Play Now
Here, we will delve deeper and explore some of the already proven strategies that you could use to place your roulette bets. Before any strategies even come to play, winning a roulette game will entirely depend on whether you set your game right from the word go.
You need to have everything ready before the game starts and not while the game is in progress. This guide is divided into a number of parts. Firstly, let's explore how you set up the game before you start playing.
Check Out the Game First – No Hurry
This is probably the most basic rule that every other professional roulette player follows. Once you are sure that you have landed the table you have been looking for, it's a good idea that you let the wheel spin a few times before you get started.
It's also a good idea to stay away from tables where players look very aggressive or are placing way too many bets. You could be distracted, and easily lose concentration. You could also check out payouts and associated rules, as they could vary too.
The Martingale Roulette Strategy
The Martingale is one of the most celebrated roulette game strategies. This is a method that entirely focuses on doubling your wagers anytime you land a losing spin. Ideally, the strategy hopes to recoup your previous losses and allow you to get some profit.
Putting it in simpler terms, placing your wagers on a single colour and continuing to double them, increasing your odds until you win, you will eventually make some profit. You simply need to keep doubling the losing bets. Below are some Martingale steps:
Step 1 – Be sure to find a table that comes with a minimum bet and also a high maximum bet. You need to start small, since you are looking for an ability to double any bets that you have lost.
Step 2 – Place a wager on 1-18/19 -36 or a small wager on either red or black.
Step 3 – If you are lucky enough to win, keep your winnings safe and keep trying out the small wagers. Go back to your original bet.
Step 4 – If by bad luck you just lost, just double the original wager you made and put it right on the same bet. For instance, if you lost €1 on a black, be sure to place a €2 on a black once more.
Step 5 – Keep repeating these steps until you reach the maximum bet on the table.
Just like any other gambling strategy or tips, there are also some faults associated with the Martingale strategy. You may need to watch out for this gambler's fallacy.
Honestly, just because one colour has given you some winnings quite a few times, it doesn't mean that the colour is likely to appear even in the next spin. In fact, roulette spins come with a 50 -50 chance. Additionally, after several losing bets, you could easily reach the max number of allowable bets or even run out of money as well.
Labouchere Roulette Strategy
If you are looking for a simple and progressive gambling system on roulette, the Labouchere is unfortunately not for you. It's a complicated system and may take time before you are completely accustomed to it.
Despite these shortcomings, it still remains one of the most preferred betting strategies for gamblers. This strategy is also known as a negative progression system but doesn't attempt to recover your previous losses all in one spin. Instead, this strategy is designed to recover your losses via multiple wins. You could try it on a roulette simulator before placing your money.
Step 1 – You first need to write down a sequence of numbers. It could be any sequence you want, but you do need to put some thoughts into it.
Step 2 – For instance, take 1-2-3. The potential win for each cycle is the sum total of your number sequence.
Step 3 – If you win, cancel out the first and last number. In this case, you would cancel out 1 and 3.
Step 4 – If you lose, you will need to add another number to your sequence, in this example – 4.
One of the most notable aspects of this strategy is the flexibility it offers a player. You can adjust your risk levels appropriately and your rewards as well. For instance, you could start with a longer sequence of numbers and make more profit – that is, if you are able to finish the chain.
On the downside, your bet sizes could increase much faster if you have a few losses. You could also add zeros in your sequences to make it safer. Be sure to practice this strategy with a free roulette game at Betiton.
D'Alembert Roulette Strategy
Irish Players come with different risk appetites. While some could be willing to take bold steps, others prefer to keep a safe distance. If you are looking for a safe strategy, probably safer than Martingale or even the reverse Martingale strategies, you could try out the D'Alembert Strategy.
It's a simple method of gameplay that you can accomplish by either increasing your bets or even decreasing them, based on what safer to do. Let's look into the steps that you need to take for the successful execution of this strategy.
Step 1 – Just like in the previous strategies discussed here, be sure to place a starting wager, preferably small, on red or black.
Step 2 – Be sure to increase your wager after a loss, and also decrease it after a win.
Step 3 – Walk away once you have made profits. Stick around only if you are still in loss.
Step 4 – If the number of wins is equal to the number of losses, it's time to walk away too.
If you are able to get an even number on the total of the losses and wins using this strategy, you will be put in black. Here is how it goes: say you put a €10 wager on red. If you lose the bet, you place another one of €11 on the same red. If you lose again, you increase again.
On the other hand, if you land a win, you will need to decrease your wager. One downside of this method, however, is having to keep track of all those numbers.
James Bond Roulette Strategy
Another roulette strategy worth having a look at is the James Bond strategy. This strategy was developed by Ian Flemming. He indeed told his buddies that the method was foolproof. On a light note, he even told his folks that the strategy would win them a "price for a good dinner".
You, however, should remember that no single gaming strategy is completely foolproof after all. For this strategy, you need to wager using at least €200. Now let's get down to the real mathematics behind this strategy.
Step 1 – Wager €140 on the high numbers. i.e 19-36
Step 2 – Place a €50 wager on the lower numbers, i.e 13 to 18
Step 3 – Place €10 on 0, just for insurance
step 4- You are good to go!
If lady luck doesn't fall on your side and you have numbers between 1 and 12 showing up, then your goose is cooked. You will have lost a cool €200. If any of the bets go through, you will have won a good amount.
For 19-36 pockets, your win is €80. If you land anything between 13-18, you will win a whopping €100 and if 0 shows up, you will go home €160 richer. The biggest risk of the strategy is the loss associated with the numbers between 1 and 12.
Fibonacci Roulette Strategy
Leonardo of Pisa, fondly known as Fibonacci, was one of the early mathematicians from Italy. He came up with a specific series of numbers in about 1200 AD. While this series was discovered quite a long time ago, it was renamed to the Fibonacci sequence in around the 19th century.
Basically, the series notes that every number is a sum of the preceding ones. For instance, 1, 1, 2, 3, 5. When it comes down to Fibonacci, you may need to add the last two wagers together.
With this strategy, you could leave the table with some profits, even if you lose more games than you win. For instance, you could have lost 5 bets and won only 3. You are still ahead by two.
One most notable disadvantage, however, with roulette is that the further you follow this sequence, the more money you lose. You may need to be smarter to avoid losing more money than you probably could have anticipated. Here, at least, you don't have to keep remembering as many numbers as in the D'Alembert roulette strategy.
How to Choose Your Roulette Strategy
Choosing the best roulette strategy depends on a number of factors. Indeed, one player could be interested in one strategy and perform well with it, while another could try it and perform awfully with it.
For this reason, Betiton advises players to try out roulette gaming strategies on the free versions of the game before deciding to wager money on it. This way, one gets an overview of what every single strategy entails and when to apply it successfully. Additionally, players could also come up with their own custom strategies too.
You have now had a chance to get an overview of some of the world's most celebrated roulette strategies. All you need to do now is roll up your sleeves, decide on the strategy you are confident with and get down to business.
If you fail on one, it doesn't mean it was a bad one – perhaps it was simply not your day. You can just move on and try another strategy altogether. All said and done, roulette is a game you just don't want to miss out on!
FAQ
There are several. The main ones include the James Bond strategy, the Fibonacci strategy, the D'Alembert strategy, the Martingale strategy, and the Labouchere strategy.
Unless you try all the strategies we have listed above, you will not know the best strategy. The best one is the one that suits your needs and preferences.
It's all a matter of preference, so it's good to test out all the strategies before picking the one that seems the simplest.
Ready to Play Roulette?
Play your first Roulette games and discover the fun of online casino at Betiton
Play Now
Roulette related articles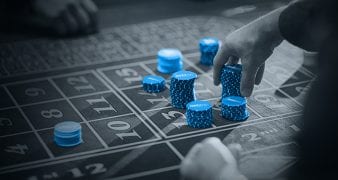 How to play Roulette in Ireland?
Roulette is one of the most popular table games that you will find in both land-based and online casinos. Contrary to many beliefs, the game is quite easy to play, and it does not require learning any advanced playing skills. At Betiton in Ireland, you can enjoy a wide variation of online roulette games that […]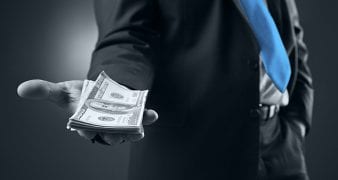 Understanding Roulette Payouts in Ireland
Casino games offer the best opportunities to have fun. However, it's good to understand the games before you start placing your bets. It's therefore, advisable, as a irish roulette player, to understand the roulette game, especially, the roulette payouts. There is no big difference between the physical and online casino roulette games. In this roulette […]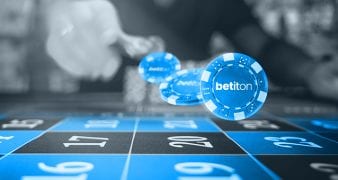 Find all the Roulette Strategies in Ireland
So you enjoy taking that roulette wheel for a spin? We at Betiton casino get it perfectly. It's no secret that roulette is probably one of the most social, entertaining and even exciting games in the casino world. Unfortunately, despite its thrill, the casino comes with a relatively large house advantage, disadvantaging players in a […]