Roulette is one of the most popular table games that you will find in both land-based and online casinos. Contrary to many beliefs, the game is quite easy to play, and it does not require learning any advanced playing skills.
At Betiton in Ireland, you can enjoy a wide variation of online roulette games that offer you not just entertainment, but also a good winning chance. These online roulette games can be played on your desktop and mobile devices. In this article, we will discuss all the essential things you need to know about the game, such as the bets, rules as well as the variations that can be played in casinos.
We have structured the guide in a way that is interesting to read for Irish players. Without further ado, let's get started with our roulette guide.
Place your bet
Dealer spins the wheel
The Outcome
Collect your winnings
There are several ways you can go about learning how to play roulette games. At Betiton, we offer players a chance to play most of our roulette tables in free mode. Playing in free mode allows you to get familiar with the roulette rules and gameplay of the game.
Additionally, it will give you all the time you need to practice and develop your gaming skills before you start wagering real money. Regardless of the roulette variation, the way the game is played is pretty much the same.
The major difference between different variations of roulette tables is often the rules that apply to the game and the type of bets players are allowed to place. In the next few sections, we will explain in detail how you can play roulette in four easy steps.
How to play Roulette in 4 easy steps
Roulette is a game that consists of three main components – the roulette wheel, the betting table, and the roulette ball. The goal of the game is for players to guess what the winning number will be before a game round starts. In land-based and live roulette games, there is usually a croupier present that controls the game, collects roulette bets, and makes sure everything works fine. In virtual roulette, however, no croupier is present.
The game relies on what is called a Random Number Generator (RNG) to randomise the output and give every player an equal winning chance. All roulette games featured on Betiton are audited on a regular basis by some of the best independent audit agents to make sure that they are not rigged. Now, let's discuss how to place bets in a roulette game.
Want to Play Roulette?
Find a wide range of Roulette games and live a unique gambling experience at Betiton
Play Now
Place your bet
The first thing you need to do in a roulette game is to place your bets. As with other table games, bets are placed with chips. If you're playing in a land-based casino, you will need to go to the cashier often referred to as the cage to buy chips.
Table game chips come in different values, and the common values are €1, €5, €10, €50, and €100. Once you have purchased the chips, you can then head to the roulette table. In live and virtual roulette, the chips are provided automatically.
To bet in roulette, you need to place the chips on your predicted number on the roulette table. You can place multiple bets per game and the betting limit varies depending on the table and casino. One way to increase your winning chances is by using strategies, and you can learn about roulette strategy on Betiton.
Dealer spins the wheel
After all the players have placed their bets, the dealer will go ahead and spin the reel in one direction while he drops the roulette ball in the other direction. A roulette wheel is made of numbered pockets. Depending on the variation of the game, these numbered pockets may differ. In European Roulette, there is a single zero and 1 to 36. This makes the total numbered pocket equals 37.
In American Roulette, however, there is both a single zero and double zero. Thus, the numbered pockets in America Roulette is 38. The payouts of each roulette may slightly differ from each other. In virtual online roulette where there is no human croupier, there is usually a spin button in the game which you can click on to make the roulette wheel start spinning.
The Outcome
The numbered pocket where the roulette lies after the wheel stopped spinning is the winning number. As we mentioned earlier, roulette allows players to place different types generally referred to as inside bets and outside bets. In land-based and live roulette, the croupier usually announces the winning number. In virtual roulette games, however, the winning number is displayed on the screen for the player to see.
After this, the game round ends and you can place new bets for the next round. Online roulette often comes with some added features. You will be able to access the odds of the game and check the hot and cold numbers. Additionally, most online roulette games come with a favourites bet option, which enables you to store your common bets, so that you can use them easily next time.
Collect your winnings
If you are lucky and you win your bet, the next thing you have to do is collect your winnings. In land-based casinos, your winnings are given to you in the form of chips. You can then go to the casino cashier to exchange those chips for real money. If you prefer not to collect your winnings, you can use it to play another round of the game.
In live roulette and virtual roulette, the winnings are added automatically to your bankroll. Usually, you will be able to see your bankroll on the screen of the game and from there you can tell when the winning has reflected. Once your winning is reflected, you can decide to withdraw it from the casino using one of the Irish banking methods supported by the casino. You can follow Betiton tips to boost your winning chances while playing roulette.
What the difference between inside and outside bets?
The good thing about playing online roulette from Betiton is that it is easy to play. There is a re-bet option that allows you to place the same bets in the next round of the game. Besides that, there is also a double option which can be used to increase the previous bet by 2x.
As we mentioned earlier in one of the preceding sections, there are two main types of bets that can be placed in roulette. All bets in roulette are placed on the betting table except for some special type of bet referred to as called or announced bets. If you want to learn how to place each type of bet you can try out Betiton roulette simulator. This simulator is free of play and you are not required to wager real money.
Inside bets
The betting table of a roulette game has two sections – the inside and outside sections. the inner section is a long section with all roulette numbers written on it. Bets placed in this section are referred to as inside bets. In other words, inside bets are bets that are placed on a particular number or collection of numbers. Inside bets offer players a higher payout, but the risk involved is also higher.
This is because you are guessing the actual number or collection of numbers that the roulette ball will rest on when the wheel stops spinning. The types of inside bets available in roulette include split bets, straight bets, 5-number bets, 6-number bets, square/corner bets, as well as street bets. As an Irish player, you can try out any of these inside bets in Betiton free roulette games.
Outside bets
We've discussed what inside bets are in the previous paragraph, now let's talk about the outside bets. Outside bets are bets placed in the outside section of the betting table. These bets are placed on a collection of numbers that share similar properties or characteristics.
With outside bets, you can wager on the colour of the outcome or whether it will be even or odd. One thing that you need to know that if the winning number of a roulette game is zero or double zero, then any type of outside bets placed will be lost.
Unlike inside bets, outside bets payouts are not high, and the risk involved is also lower. Some common outside bets that you will find in roulette games are dozen bets, low/high bets, even/odd bets, red/black bets, and column bets.
How to apply rules on all Roulette variations?
Every variation of roulette has specific rules that apply to how the game is played. While some of these rules are similar to each other, there are a few that are totally different. It is essential that you get familiar with the rules of a roulette game before you make the decision to play it.
This is because the rules tell you what is allowed in the game, and also what to expect in terms of payout. If you are playing in a land-based casino, you can ask the croupier for the list of rules used in the game. In online roulette games such as those featured on Betiton, the rules are provided within the game itself.
In the list below, we will take explain rules of some of the popular roulette games found online.
European Roulette Rules – The reel of the game has 37 numbered pockets and only single zero. Due to the single zero, the housed edge is reduced to 2.70%
American Roulette Rules – It's played on a 38 number wheels and consist of both a single zero and double zero.
French Roulette Rules – Similar to European Roulette, but with the addition of La Partage and En Prison rules.
Mini Roulette Rules – It is played on a 13 number wheels and the rules are similar to European Roulette
Multi-Ball Rules – It is played with up to three roulette balls, and it follows the European Roulette rules.
Multi Wheel Rules – Allows you to play on multiple wheels simultaneously to improve your odds of winning. It follows European Roulette rules.
Live Roulette Rules – Allows you to play against a live human dealer without going to a land-based casino. The rules depend on the variant of the game.
FAQ
You need to place a bet on the roulette game table and wait for the dealer to spin the wheel. After that, the winning number is announced for you to check if you win the game.
This depends on you as a player. If you want higher odds with high risk, you should place inside bets. Outside bets, however, have lower odds and lesser risk.
The best method is to play roulette at live casinos such as Betiton. This is because online casinos offer several variations of the game.
Ready to Play Roulette?
Play your first Roulette games and discover the fun of online casino at Betiton
Play Now
Roulette related articles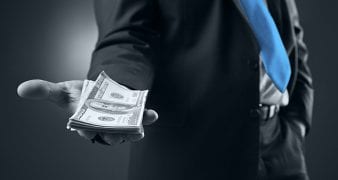 Understanding Roulette Payouts in Ireland
Casino games offer the best opportunities to have fun. However, it's good to understand the games before you start placing your bets. It's therefore, advisable, as a irish roulette player, to understand the roulette game, especially, the roulette payouts. There is no big difference between the physical and online casino roulette games. In this roulette […]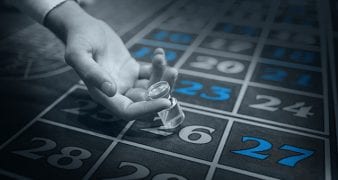 What are the Roulette rules in Ireland?
Roulette is an interesting table game featured in many physical and online casinos around the globe. It is a game that consists of three main components – the roulette wheel, betting table, and a roulette ball. Learning how to play roulette in Ireland is quite easy and there is no advanced skill required. You can […]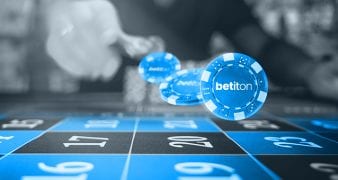 Find all the Roulette Strategies in Ireland
So you enjoy taking that roulette wheel for a spin? We at Betiton casino get it perfectly. It's no secret that roulette is probably one of the most social, entertaining and even exciting games in the casino world. Unfortunately, despite its thrill, the casino comes with a relatively large house advantage, disadvantaging players in a […]