Blackjack is a popular casino game played both in land-based casinos and online. The game is not only easy to play – it also offers excitement that you cannot easily find in other casino games. In this detailed blackjack guide from Betiton, we want to provide you with a useful blackjack strategy that you can use to enhance your gaming experience.
This guide saves you the hassle of researching on the internet, since it ensures that you have dependable info on how to play this beautiful game in one source.
Playing Blackjack in 6 steps
Online blackjack games come with various rules and a different number of decks. The commonly known blackjack game is dealt out of an 8-deck or 6-deck 'shoe'. The double and single double-deck games are still available, but not all casinos that you come across will have these game variations.
The six steps to follow are: you buy chips, you place the wagers, the dealer deals the cards to the gamblers, the gamblers decide how they want to play a hand, the dealer plays a hand, and finally the payouts.
Players Buying Chips
You need to buy chips to start playing on the table. Since most casinos on the market do not allow players to use 'cash plays,' you'll have to enable the dealer to give you casino chips in place of money.
As a basic strategy, avoid handing your payment to the dealers since they do not take them. For security purposes, the dealers do not take anything from the gamblers. Therefore, you need to place your money on the felt. The dealer then counts the money and offers you chips.
Players Placing Wagers
Placing a bet in the betting circle is usually the first thing you have to do during the start of every round. In most cases, your bet either goes on a square felt or on the casino logo. The table comes with a small sign on the left side to indicate the betting limits.
For beginners, the easiest blackjack strategy to start with is to wager the lowest possible amount. Remember, the casino you decide to gamble at has the final say on the possible amount you can win.
Dealer Deals the Cards to the Gamblers
The dealer deals your cards after placing your bet. Usually, one card faces up to every player on the table while the others face down for the dealer. The dealer then has to deal one more card to face up for every player while he or she picks one for themselves, facing up.
At this stage, every player has two cards facing up, while the dealer has one card facing up and another one facing down. With this setup, it is time to start the game of counting cards.
The Gamblers Decide How They Want to Play Hands
The dealer starts with the player on the left side, first base, and waits for that person to play their hand. You need to get the sum of the card values to play your hand, where the total odds need to be somewhere between 4 and 21.
Getting an Ace and ten-value card as the first two cards guarantees you a win, which means that you received a blackjack. Depending on the casino you are gambling at, your stake is multiplied by a specific figure. Some terms that you'll hear:
Hit – when a player needs another card from the dealer
Stand – when a player does not need another card
If your first two cards happen to be acceptable, you can stand to signal the dealer to go to the next player. When you decide to stand, it shows that you choose not to draw more cards, hoping that your current total will undeniably beat the dealer.
The tips to use here include sliding the cards under the bet in the facedown game or flattening your palm over the cards if it is a faceup game. In some casinos, you may come across other options to signify a stand.
Hitting shows that you want other cards from the dealer, since you want to get as close to 21 as possible. If your total exceeds 21 after hitting, it means that you have 'bust' and thus lose the bet.
As a blackjack trainer would advise, you can signal a hit by pointing your cards, waving or scratching yourself. In a facedown game, scratch the table having the cards to indicate a hit. Players cannot use verbal calls to ask for a hit.
You can choose to double your original bet and only get one more card, irrespective of its value. Note that some casinos limit doubling down to hands, where the two initial cards need to sum up to 11 or 10.
Other casinos enable players to double on any two cards. You can take a chip or chips that are equal to your bet and place them next to your wager to double down. Using a blackjack simulator to learn how doubling down works will help you understand this.
Want to Play Blackjack?
Find a wide range of Blackjack games and live a unique gambling experience at Betiton
Play Now
If you're dealt two cards of equal value, you'll have the chance to split the cards into two hands. Here, you will have the option to make a second bet that is equal to your first stake. For example, if you are given two 7s, you may slide a second bet to your betting box, but it should be equal to the first bet.
The dealer separates the 7s and places a second card on the first 7. You can play free blackjack at Betiton to learn how this works.
In various blackjack games, you can opt to surrender after getting your first two cards. By surrendering, you signify that you cannot take another round of the game and half of your stake goes to the casino.
For instance, if you have a 16 and the dealer is showing a ten, then your chances of winning the game are significantly low. Here, surrendering is the best way to avoid losing the entire stake. This might seem like a great idea, but it actually works to your disadvantage in some cases.
Dealer Plays Hand
Depending on what the dealer shows you when they play their hand, as well as what you possess in your hands, you then need to make a choice that follows the standard policy. A computer that played countless rounds of blackjack created the standard approach.
It determined that adhering to this tactic eliminated guesswork out of the equation, adding an element of skill to the game. If you did not surrender and your hand has not busted, then the dealer can play their hand.
The Payouts
So, the dealer is done playing their hand and you're done playing your hand. With this, two things are destined to occur. One: the dealer busts, and they'll have to pay more than one times the stake to every hand that's still playing on the table.
Second: the dealer makes a hand. Here, it a simple game of who has a higher hand if your hand is still in the game. If the dealer has a higher hand than you, you lose the bet.
Special Situations
There are a couple of scenarios where this entertaining game will diverge from the guidelines outlined above. In simple terms, there are various rules and guidelines that you need to adhere to when playing blackjack.
Generally speaking, not all blackjack games are designed equally in terms of favourability and odds to the player. These special rules can sometimes work to your advantage. Below you'll find a detailed overview of some of the commonly used special rules that you may encounter in a casino.
Insurance/Even Money
Insurance is a side bet given to the player if the dealer gets an Ace as an upcard. The dealer can either provide an insurance or even money if you have got a blackjack before you play your hands.
You can decide to place a bet equal to half of the original bet or less. Here, be ready to get paid one to two times your stake if the dealer picks a 10 as their hole card. Basically, you're staking on whether the dealer has a blackjack or not.
Non-insurable Dealer Blackjack
The dealer can have a blackjack without giving even money or insurance. When a dealer is showing a 10 up, then they are allowed to examine their hole card automatically without any player being able to play their hands.
If the dealer gets an Ace underneath, it means that the dealer has a blackjack. With this, all the bets on the table are taken away except for any player who might be having a blackjack. Insurance is only given when the dealer has an Ace.
Dead hand
A dead hand is a situation where all gamblers on the table bust before the dealer decides to play their hand. However, the dealer is required to roll over the hole card to enable the cameras to see it.
Afterwards, they need to sweep the cards up and then place them safely in a discard tray. Remember, there is no need for you to play the dealer's hand since you will end up wasting your cards. The ultimate reason for this is that the dealer will have already won against you.
Side Bets
Over the years, blackjack side bets have grown in popularity among players. Currently, insurance is the widely-known side bet that is unanimously provided on all blackjack tables and is a good way of avoiding losing your total stake. But there are many side bets on the felts nowadays.
Most of them demand you to place a stake while placing your main bet. The side bets are offered in most casinos and come with various rules that you need to follow. Note, casinos use them to entice you.
Blackjack Variation Rules
Doubling After Splitting
Re-Splitting Aces
Early Surrender
Deck/Shoe Penetration
Multi-deck versus Single Deck
Ready to Play Blackjack?
Play your first Blackjack games and discover the fun of online casino at Betiton
Play Now
Blackjack related articles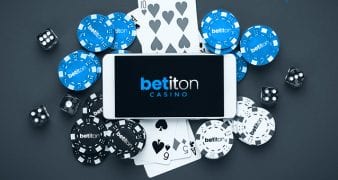 Why play Blackjack simulator?
When you go exploring, you always need a tour guide to help you on your adventure, and the same applies to learning and understanding blackjack. Before venturing out to play a real money game, you should read our blackjack guide to help familiarise you with the game. Using the blackjack simulator is the perfect way […]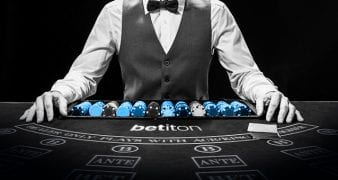 Understanding Blackjack Strategy for New Zealander players
For those using Betiton for the first time, we are a new gaming site offering breathtaking gaming experience to NZ players and also the whole world. Throughout New Zealand, blackjack is one of the most popular card games. As such, we offer NZ players the chance to play a wide range of blackjack games at […]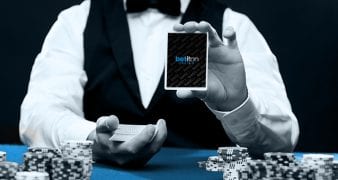 Learn all the Blackjack rules
Under normal playing circumstances, a house/casino has a very low edge in the blackjack game. For this reason, with the right strategy and all the bonuses Betiton casino offers, there is a lot of advantage on your side. Here, you even might not need to count your cards. You only need to get the right […]